Our Strength is Fellowship; Our Success is Participation.
Gord Hall, Editor
Did you miss the last meeting? Well you can read all about it here! Just click on the link.
Jul
16
Tue
Probus Golf
Jul 16 @ 8:30 am – Dec 15 @ 2:00 pm
This year, the Probus Club of Collingwood is extending a warm welcome to the Mountain View Probus Club and Probus Lighthouse members to join in on the fun. This will form the basis of the local Probus Golf Society!
Golf Co-ordinator, Bob Philips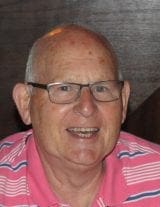 Borden Golf Club, July 16
18 holes, 0830 start, $65
9 holes, 10:30 start, $50
Comes with cart, coffee, lunch
Batteaux Creek Golf
August 14
Jul
20
Sat
Millers Dairy Creemore June 25 Tour Photos/ Disregard July 20 date, Calendar purposes only
Jul 20 @ 10:00 am – 12:00 pm
Our family began milking Jerseys in 1959 as Jersey milk was in strong demand because of its exceptional quality. All of our present-day cows can be traced back generations to our original herd. John's father always said what impressed him most was that the Jersey cow breeds true to her genetic line. There was never any discussion about switching breeds. We knew Jersey cows meant always having a quality product.
The tour of the Miller Dairy Farm was enjoyed by 18 members and guests. A few basics:
The farm occupies an 800 acre dairy and crop operation and is home to Jalon Jerseys, a 100% purebred herd, consisting of 130 milking cows and an equal number of young stock. The farm grows their own high quality feed, and also acquire the services of a professional nutritionist. The farm has been in the Miller's family for five generations and he has been a fluid milk producer for more than fifty years.
Our host John Miller was energetic, captivating and extremely knowledgeable. He continually kept us in awe and our questions never seemed to stop. One topic, of particular interest to everyone was the big question: is A2 milk (sold by Miller) easier to digest and healthier than other cow's milk on the market. An Udder-ly lively and complicating conversation ensued.
Of course everyone enjoyed seeing the "girls" in their luxury hotel (barn) and we were free to pet them if we dared. Not unexpected our tour highlight was the product sampling table with Strawberry and chocolate milk and a variety of ice cream flavours. (me thinkist the spoons were too small.) Two hours disappeared in a flash!
Afterwards we enjoyed a wonderful meal and lively conversation on the patio at the Old Mill House Pub, the weather cooperating immensely.
Aug
21
Wed
Bruce Power Kincardine Tour
Aug 21 @ 10:00 am – 12:00 pm
Tour of the Bruce Power Nuclear Facilities, Kincardine
August 21.
Lunch, Port Elgin
Contact: Brian Lucas
Meetings are the first Thursday of every month, starting at 0945 am. They are held at The Royal Canadian Legion, 490 Ontario Street, Collingwood. Phone: 705-445-3780