Our Strength is Fellowship; Our Success is Participation.
The Probus Club of Collingwood, which celebrated it's 31st anniversary in October, 2017, is the original men's Probus Club of the Georgian Triangle, and one of the first in Ontario. Informative speakers each month combined with a membership of over 160 retired and semi-retired active men, enable us to create a place of enjoyment and fellowship in the community, emphasizing the Probus motto. We enjoy numerous trips and social events throughout the year, including golf, biking, theatre, excursions, and tours of businesses throughout Ontario.
Our next meeting is:
June 4, 10:00 am
This will be a 'virtual meeting' held on Zoom.
Probus Members:
Our June 4 meeting is now going to be a 'virtual' meeting held on Zoom. You will receive instructions by email on how to join in.
Members are urged to Stay safe, Stay healthy,Stay in touch!
Fellow Probus Members:
It is to be hoped that you and your loved ones, are all safe and well.
Your executive met remotely via Zoom, and adopted the following measures:
2. Normally the September meeting would be our Annual General Meeting and Election of Officers. It remains to be seen if and how we could hold that meeting, given social distancing, etc, that will certainly still be in force at that time. More info to follow. Meanwhile your existing executive will continue in place, pending a new election. (Thank you President Mike!)
3. (Nearly) All scheduled events are cancelled: Stratford; Bombers & Butterflies, King's Wharf and the boat cruise. If you prepaid you will soon receive a refund. Members who paid by credit card will receive a credit directly to their account through our Square system. Members who paid by cheque or by debit card will receive a mailed cheque.
4. It looks like the Province will soon allow golf under specific conditions, and our golf leader Bob Phillips has arranged a golf day at Bear Creek Golf Club, (between Angus & Orillia) for Wednesday May 20th. If you had previously signed up with Bob he will have contacted you with preliminary details. If you haven't heard from him, and you're interested, please reach out to Bob at robertphillips4u@gmail.com or by reply to this email -- there might be some slots left.
5. Membership renewal: Normally membership renewal fees would be due starting with our June meeting. However, since we're not meeting, we'll hold off on renewals until we are able to restart meetings -- so save your pennies!
6. We will publish a financial statement soon after the Financial year end -- i.e. end June. Don't worry -- Treasurer Gerry McGhee says we're still in good financial shape! (More than can be said for your trusty scribe!)
Please stay in touch, using collingwoodprobus@gmail.com -- let us know how you're doing, and if you hear of any members who aren't doing so well.
Meanwhile -- observe social distancing and hand washing regimes! That will help ensure we can all meet again when this passes!
Regards,
John Megarry,
per Collingwood Probus
To paraphrase a line from the movie, Butch Cassidy and the Sundance Kid, "who are those guys?" What backgrounds are represented by the members of the Club? There are many individuals with many diverse backgrounds.
Corporate: CEOs, Managers, Presidents
Education: School Principals, Teachers, School Board Reps.
Engineering: Engineers, Geophysicist, Trades
Financial: Accountants, Bankers, Planners, Advisors, Managers, Human Resources
Legal: Lawyers
Medical: Dentists, Physicians, Surgeons
Media: Broadcasting, Newsprint
Military: Veterans, and ex servicemen, Pilots
Sales and Marketing: Real Estate, Pharmaceuticals, Insurance, etc.
The members of the Probus Club warmly welcome guests,
visitors and walk-ins!

Photo courtesy of: Erika Engel, Collingwood Today
Bob MacNair, Vice-President, Probus, Canada, Director Ontario District  7.
Experience a Probus Club near you. "Be a friend. Bring a friend"!
To read Probus Canada's Newsletter, or anything else of interest to you, click on the link below.
Jun
9
Tue
Stratford Theatre presents Chicago
Jun 9 @ 9:00 am – 7:00 pm
Book by FRED EBB and BOB FOSSE | Music by JOHN KANDER | Lyrics by FRED EBB | Based on the play by MAURINE DALLAS WATKINS | Script adaptation by DAVID THOMPSON | Directed and choreographed by DONNA FEORE | APRIL 11 to NOVEMBER 1 | Opens MAY 26 | Venue: Festival Theatre
Featuring Dan Chameroy as Billy Flynn, Chelsea Preston as Roxie Hart and Jennifer Rider-Shaw as Velma Kelly
With Sandra Caldwell as Mama Morton and Steve Ross as Amos Hart
Also in the cast are: Robert Markus, Eric Abel, Gabriel Antonacci, Robert Ball, Devon Michael Brown, Colton Curtis, Amanda De Freitas, Henry Firmston, Bonnie Jordan, Heather Kosik, Bethany Kovarik, Jordan Mah, Amanda Mattar, Allison McCaughey, Lily McEvenue, Chad McFadden, Genny Sermonia, Jason Sermonia
The Festival has secured the rights to the first major production of Kander and Ebb's Chicago outside of New York and London in 30 years! Chicago is a musical for our time. It's about celebrity culture, corruption, lawyers and cynicism. It's about the power of leveraging all your assets to do the wrong thing. And it's filled with incredible music!
Barry Weissler, who controls the rights to Chicago, is a huge fan of the Stratford Festival and because of his enormous faith in director-choreographer Donna Feore, he went out of his way to allow the Festival to do an entirely new production here in Canada.
The hit musical, which holds the record for longest running musical revival on Broadway, will be entirely reimagined by Feore, whose work with musicals on the Festival stage has transformed classics and transfixed audiences. Under her creative guidance, this magnificent production will be created especially for the Festival's thrust stage and unlike any version of the show you may have seen before.
Stratford Theatre presents the hit musical CHICAGO!
Tuesday, June 9, 2020
Coach bus to Stratford, a tour of the Costumes and Props Warehouse, followed by a buffet lunch at the Festival Theatre.
Theatre orchestra seating.
Only 56 seats available, so plan early!
Price $170 pp
Contact: Doug Smith or Steve Brown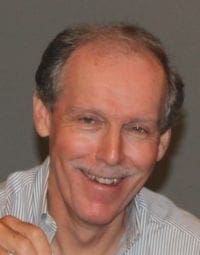 Jul
7
Tue
Black History Museum Tour, Sheffield(Clarksburg)
Jul 7 @ 10:00 am – 11:30 am
Black History Museum Tour
Tuesday, July 7
10:00 am,
$5 pp, payable at the door
Lunch to be determined
Contact: Doug Smith or Steve Brown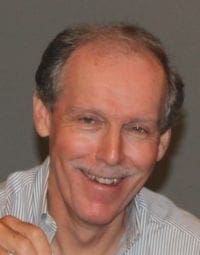 Aug
12
Wed
Kings Wharf Theatre presents Fiddler on the Loose!
Aug 12 @ 12:00 pm – 4:00 pm
Fiddler on the Loose
A Roof-Raising Variety Show
Conceived by David Rogers
Musical Arrangements by Mark Payne
Directed & Choreographed by David Hogan
Music Direction by Jesse Grandmont
Set, Costume & Lighting Design by D2 Entertainment
July 24 to Aug 10
Drayton Festival Theatre
Anchored by the extraordinary talents of fiddler and showman Jesse Grandmont (Canada 151), Fiddler on the Loose is a gregarious musical variety show that is sure to raise the roof!
With its stirring blend of music, dancing, comedy, and of course, fantastic fiddling, this lively revue features over 60 songs running the gamut of genres from country and bluegrass to Celtic, classical, pop, and more.
The eclectic song list moves seamlessly through memorable tunes like "Dust in The Wind," "Devil Went Down to Georgia," "Snowbird," "Misty," "Take Me Home Country Roads," "Orange Blossom Special," "King of the Road," and many, many more.
Don't miss this high-energy musical extravaganza, but be warned – this show may contain scenes of gratuitous violins!
THEATRE ADDRESS
Drayton Festival Theatre
33 Wellington St. S.
Drayton, ON N0G 1P0
RUNNING TIME
2 hours and 30 minutes including one intermission.
Meet in Penetanguishene for a waterside picnic by the Theatre.
Limited tickets so plan early! Seating is always good!
$46 pp
Contact: Doug Smith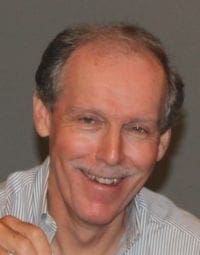 Meetings are the first Thursday of every month, starting at 0945 am. They are held at The Royal Canadian Legion, 490 Ontario Street, Collingwood. Phone: 705-445-3780