Our Strength is Fellowship; Our Success is Participation.
The Probus Club of Collingwood, which celebrated it's 31st anniversary in October, 2017, is the original men's Probus Club of the Georgian Triangle, and one of the first in Ontario. Informative speakers each month combined with a membership of over 160 retired and semi-retired active men, enable us to create a place of enjoyment and fellowship in the community, emphasizing the Probus motto. We enjoy numerous trips and social events throughout the year, including golf, biking, theatre, excursions, and tours of businesses throughout Ontario.
All meetings are cancelled until further notice.
Dear Probus member: hope you and your families are well.
We still have no real news concerning the restart of regular Probus meetings. Your executive meets periodically via Zoom under the guidance of our esteemed President Mike Martynuik.
All Probus events are cancelled and prohibited, although Bob Phillips is independently organising monthly golf outings of formerly Probus golf members. (Contact Bob by email if you're interested. Refunds for earlier booked events have been rendered in full.
We are hoping to conduct our AGM & Election of officers in September — remains to be seen if (a) Provincial regulations will permit, and (b) if the Legion can accommodate us in a social distancing format. We'll hold off on membership renewals until we have a better idea of our future. Meanwhile if you have any questions for the executive, just reply to this email address.
So far as we know all of our members are well — please let us know if you are aware of anybody not doing well. We did hear that Richard Isaacson was injured in a fall, but is now well on the road to recovery — get well soon Richard!
Meanwhile, as Roy Rogers used to say to Dale, "happy trails to you, until we meet again!" (Only a bunch of really old guys — like us — would understand that!)
Regards,
John Megarry,
per Collingwood Probus
Fellow Probus Members:
It is to be hoped that you and your loved ones, are all safe and well.
Normally the September meeting would be our Annual General Meeting and Election of Officers. It remains to be seen if and how we could hold that meeting, given social distancing, etc, that will certainly still be in force at that time. More info to follow. Meanwhile your existing executive will continue in place, pending a new election. (Thank you President Mike!)
All scheduled events are cancelled: Stratford; Bombers & Butterflies, King's Wharf and the boat cruise. If you prepaid you will soon receive a refund. Members who paid by credit card will receive a credit directly to their account through our Square system. Members who paid by cheque or by debit card will receive a mailed cheque.
Membership renewal: Normally membership renewal fees would be due starting with our June meeting. However, since we're not meeting, we'll hold off on renewals until we are able to restart meetings -- so save your pennies!
We will publish a financial statement soon after the Financial year end -- i.e. end June. Don't worry -- Treasurer Gerry McGhee says we're still in good financial shape! (More than can be said for your trusty scribe!)
Please stay in touch, using collingwoodprobus@gmail.com -- let us know how you're doing, and if you hear of any members who aren't doing so well.
Meanwhile -- observe social distancing and hand washing regimes! That will help ensure we can all meet again when this passes!
Regards,
John Megarry,
per Collingwood Probus
To paraphrase a line from the movie, Butch Cassidy and the Sundance Kid, "who are those guys?" What backgrounds are represented by the members of the Club? There are many individuals with many diverse backgrounds.
Corporate: CEOs, Managers, Presidents
Education: School Principals, Teachers, School Board Reps.
Engineering: Engineers, Geophysicist, Trades
Financial: Accountants, Bankers, Planners, Advisors, Managers, Human Resources
Legal: Lawyers
Medical: Dentists, Physicians, Surgeons
Media: Broadcasting, Newsprint
Military: Veterans, and ex servicemen, Pilots
Sales and Marketing: Real Estate, Pharmaceuticals, Insurance, etc.
The members of the Probus Club warmly welcome guests,
visitors and walk-ins!

Photo courtesy of: Erika Engel, Collingwood Today
Bob MacNair, Vice-President, Probus, Canada, Director Ontario District  7.
Experience a Probus Club near you. "Be a friend. Bring a friend"!
To read Probus Canada's Newsletter, or anything else of interest to you, click on the link below.
Aug
12
Wed
Kings Wharf Theatre presents Fiddler on the Loose! Cancelled
Aug 12 @ 12:00 pm – 4:00 pm
Fiddler on the Loose
A Roof-Raising Variety Show
Conceived by David Rogers
Musical Arrangements by Mark Payne
Directed & Choreographed by David Hogan
Music Direction by Jesse Grandmont
Set, Costume & Lighting Design by D2 Entertainment
July 24 to Aug 10
Drayton Festival Theatre
Anchored by the extraordinary talents of fiddler and showman Jesse Grandmont (Canada 151), Fiddler on the Loose is a gregarious musical variety show that is sure to raise the roof!
With its stirring blend of music, dancing, comedy, and of course, fantastic fiddling, this lively revue features over 60 songs running the gamut of genres from country and bluegrass to Celtic, classical, pop, and more.
The eclectic song list moves seamlessly through memorable tunes like "Dust in The Wind," "Devil Went Down to Georgia," "Snowbird," "Misty," "Take Me Home Country Roads," "Orange Blossom Special," "King of the Road," and many, many more.
Don't miss this high-energy musical extravaganza, but be warned – this show may contain scenes of gratuitous violins!
THEATRE ADDRESS
Drayton Festival Theatre
33 Wellington St. S.
Drayton, ON N0G 1P0
RUNNING TIME
2 hours and 30 minutes including one intermission.
Meet in Penetanguishene for a waterside picnic by the Theatre.
Limited tickets so plan early! Seating is always good!
$46 pp
Contact: Doug Smith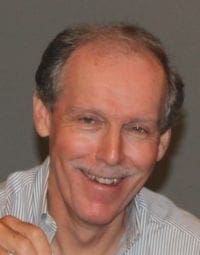 Meetings are the first Thursday of every month, starting at 0945 am. They are held at The Royal Canadian Legion, 490 Ontario Street, Collingwood. Phone: 705-445-3780