Our Strength is Fellowship; Our Success is Participation.
The Probus Club of Collingwood, which celebrated it's 31st anniversary in October, 2017, is the original men's Probus Club of the Georgian Triangle, and one of the first in Ontario. Informative speakers each month combined with a membership of over 160 retired and semi-retired active men, enable us to create a place of enjoyment and fellowship in the community, emphasizing the Probus motto. We enjoy numerous trips and social events throughout the year, including golf, biking, theatre, excursions, and tours of businesses throughout Ontario.
Our next meeting is:
May 2, 0945
Dues are now due! $60
To paraphrase a line from the movie, Butch Cassidy and the Sundance Kid, "who are those guys?" What backgrounds are represented by the members of the Club? There are many individuals with many diverse backgrounds.
Corporate: CEOs, Managers, Presidents
Education: School Principals, Teachers, School Board Reps.
Engineering: Engineers, Geophysicist, Trades
Financial: Accountants, Bankers, Planners, Advisors, Managers, Human Resources
Legal: Lawyers
Medical: Dentists, Physicians, Surgeons
Media: Broadcasting, Newsprint
Military: Veterans, and ex servicemen, Pilots
Sales and Marketing: Real Estate, Pharmaceuticals, Insurance, etc.
The members of the Probus Club warmly welcome guests,
visitors and walk-ins!
Apr
30
Tue
KeeBee Facility Tour Photos
Apr 30 @ 12:45 pm – 2:00 pm
We are leaders in producing, high-quality indoor modular play equipment for use in commercial and institutional environments.
Since 1995, Keebee products have been produced from safe and superior building materials obtained from the United States and Canada. Installed into many thousands of locations all over the world, Keebee Play has come to be known as the premier producer of modular play equipment and is why Keebee products are preferred by many corporate clients who have come to rely upon the safety and durability that Keebee Play products provide
Jim Worts was the star, but we all had fun on the tour, and a great lunch at the Boathouse.
Terry Billo
May
16
Thu
Probus Golf
May 16 @ 9:00 am – Oct 15 @ 4:00 pm
Brooklea Golf and Country Club
First of the year!
Thursday, May 16, Arrive 0900-0915, 18 Holes
Coffee, muffins, cart plus prizes!
More information and Fees will follow.  
This year, the Probus Club of Collingwood is extending a warm welcome to the Mountain View Probus Club members to join in on the fun. More information will be available soon. Looking forward to seeing you there!
Golf Co-ordinator, Bob Philips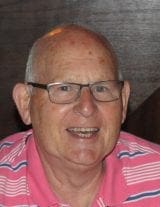 May
21
Tue
New Farm Tour
May 21 @ 11:00 am – 1:00 pm
The New Farm is a certified organic family farm located on the crest of the Niagara Escarpment just west of the village of Creemore, owned and operated by Gillian Flies and Brent Preston. We produce premium quality organic vegetables for restaurants, retail stores and wholesale customers. Our commitment to sustainability guides everything we do. We hope you'll join us as we work to build a just, equitable and inclusive food system in southern Ontario.
A Tour of the New Farm
Tuesday, May 21
Time: 11:00 am
Contact: Jim Worts
Meetings are the first Thursday of every month, starting at 0945 am. They are held at The Royal Canadian Legion, 490 Ontario Street, Collingwood. Phone: 705-445-3780