Our Strength is Fellowship; Our Success is Participation.
The Probus Club of Collingwood, celebrated it's 35th anniversary in October, 2022. It is the original men's Probus Club of the Georgian Triangle, and one of the first in Ontario. Informative speakers each month combined with a membership of over 140 retired and semi-retired active men, enable us to create a place of enjoyment and fellowship in the community, emphasizing the Probus motto. We enjoy numerous trips and social events throughout the year, including golf, biking, theatre, excursions, and tours of businesses throughout Ontario.
The Probus Club of Collingwood Celebrates its 35th Anniversary!
As one of the original four Probus Clubs in Canada, we proudly celebrate our 35th Anniversary!!
Gentlemen of Probus Collingwood:
Please find following the notice of the general meeting of Probus Club of Collingwood of Collingwood on Thurs. June 1, 2023
Health and Welfare Alert:
As you are no doubt aware, Covid remains a serious health threat, particularly for our demographic. Therefore, we recommend:
General and Continuing Covid precautions :
- please stay home if you are feeling unwell.
– we request, and recommend that members wear a mask in common areas and while moving about the Legion. Once seated, eating or drinking, masks may be removed.
- Try to maintain social distancing (6 feet apart) at our meetings. Your friends will thank you for avoiding intimacy.
Membership fees for the 2023-2024 year:
As most of you know, membership fees for Probus Club of Collingwood for the next club year commencing June 30, 2023 are now due. Through careful budgeting and some early planning, your management committee has decided to maintain the current fee of $60 per year, with no increases for the upcoming year. In consequence, we are asking that you pay your fees in a timely manner, and in any event by no later than the June meeting. This will allow us to continue to plan and conduct our meetings at the Legion and the many social activities we provide.
As a reminder, you can pay your membership dues by five methods:
1. By debit card
2. By credit card in the amount of $62.
3. By personal check
4. By E transfer-if you do so please remember our transfer question is "who are we" and the answer is "Probus".
5. By cash (not encouraged)
Membership:
Our Continued Viability as a Probus club depends on our ability to attract new members, and replace those who have departed. It is therefore crucial, and part of the lifeblood of our club, that we all seek to bring in new members from friends, work acquaintances, family and those we meet in our neighbourhoods and in the community. We therefore request that you each consider who you might bring out to an introductory meeting to become part of our Probus family.
Remember: Be a Friend, Bring a Friend, and we will continue to grow and enjoy each other's company.
Terry Billo
Past President
June1 Speaker, Ed 'Chen' Cohen, Lifelong Mountain Climber
See Speakers Page
To paraphrase a line from the movie, Butch Cassidy and the Sundance Kid, "who are those guys?" What backgrounds are represented by the members of the Club? There are many individuals with many diverse backgrounds.
Corporate: CEOs, Managers, Presidents
Education: School Principals, Teachers, School Board Reps.
Engineering: Engineers, Geophysicist, Trades
Financial: Accountants, Bankers, Planners, Advisors, Managers, Human Resources
Legal: Lawyers
Medical: Dentists, Physicians, Surgeons
Media: Broadcasting, Newsprint
Military: Veterans, and ex servicemen, Pilots
Sales and Marketing: Real Estate, Pharmaceuticals, Insurance, etc.
The members of the Probus Club warmly welcome guests,
visitors and walk-ins!
Experience a Probus Club near you. "Be a friend. Bring a friend"!
Get connected, Stay connected!
To read Probus Canada's Newsletter, or anything else of interest to you, click on the link below.
Jun
7
Wed
Collingwood Lawn Bowling
Jun 7 @ 9:30 am – 12:00 pm
An invitation to try your hand at Lawn Bowling.
Wednesday, 7 June, @ 9:30 am.
Cost $10 and lunch is $25.
Contact Norma Gee, President, at the Lawn Bowling Club of Collingwood or Larry Gee, Probus Club Member
Rain date, June 14
Jun
19
Mon
Canadian Forces Base Borden Tour
Jun 19 @ 8:30 am – 1:30 pm
CFB Borden Tour and Lunch, June 19
Car pooling from Walmart Parking lot @ 08:30 am
Lunch at Base Borden Golf Club
Contact Gordon MacKay or Bud Christensen
Jun
28
Wed
The Buddy Holly Story
Jun 28 @ 12:00 pm – 4:00 pm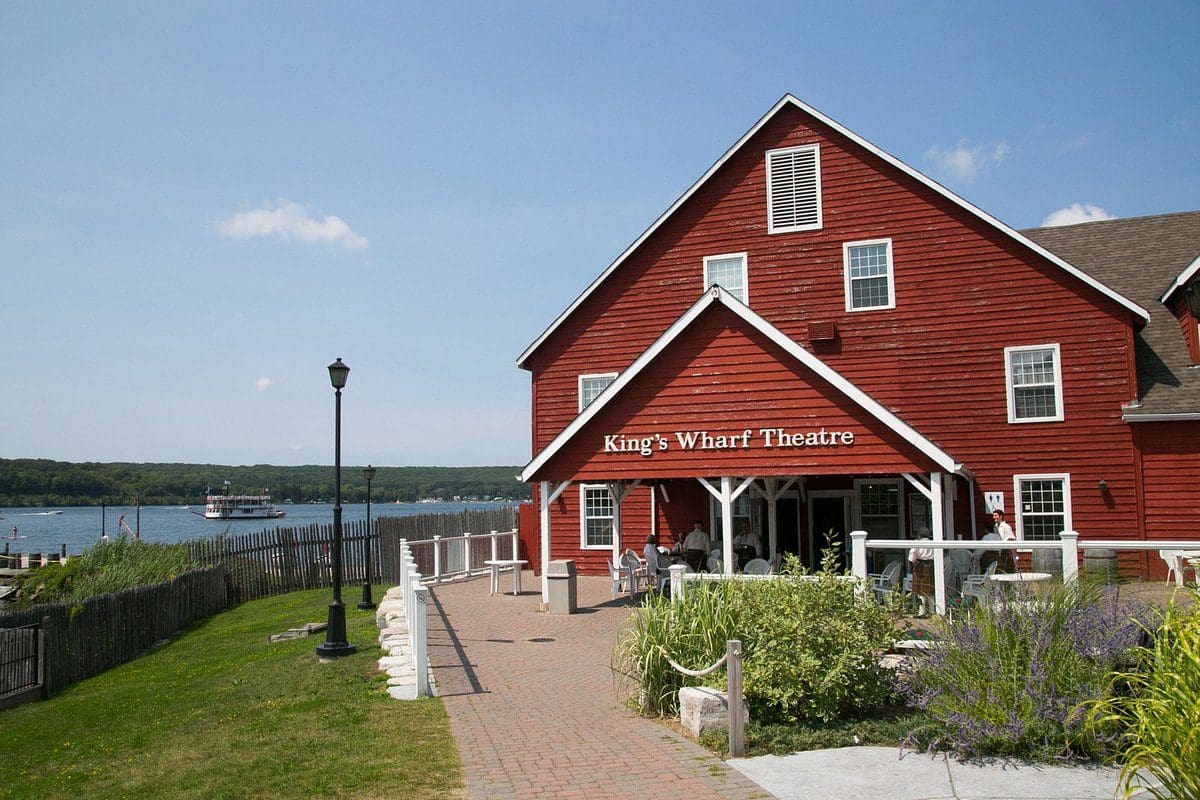 Discover why "It's So Easy" to fall in love with Buddy Holly.
The life and career of an artistic pioneer are celebrated in this spirited musical biography which chronicles his triumphs and tragedies, from humble beginnings singing country music in small-town Texas to his rise up the record charts and into the hearts of music fans around the world.
This thrilling tribute explodes into full-throttled joy through renditions of Buddy Holly's greatest hits – classics like "Peggy Sue," "That'll Be The Day," "Not Fade Away," "Rave On," and many more. The music lives on, as this musical celebration will have you bopping in the aisles and singing your way out of the theatre.
Wednesday, June 28th, 2023.
We will be attending a matinee at Kings Wharf Theatre for a performance of The Buddy Holly Story, preceded by a picnic.
Self Drive to the Theatre.
Picnic Lunch at Noon (Please bring your own lunch)
Matinee at 2pm
Tickets $50 per person. Please plan to book and pay for your tickets as soon as possible to avoid disappointment.
* Last chance to purchase tickets at the the May 4, Meeting!*
Guests are welcome!
97 Jury Dr.,
Penetanguishene,
Ontario L9M 1G7
Contact: Doug Smith
Meetings are the first Thursday of every month, starting at 10:00 am. They are held at The Royal Canadian Legion, 490 Ontario Street, Collingwood.