Our Strength is Fellowship; Our Success is Participation.
The Probus Club of Collingwood, which celebrated it's 31st anniversary in October, 2017, is the original men's Probus Club of the Georgian Triangle, and one of the first in Ontario. Informative speakers each month combined with a membership of over 160 retired and semi-retired active men, enable us to create a place of enjoyment and fellowship in the community, emphasizing the Probus motto. We enjoy numerous trips and social events throughout the year, including golf, biking, theatre, excursions, and tours of businesses throughout Ontario.
Our next meeting is:
July 4, 0945
Dues are now due! $60
To paraphrase a line from the movie, Butch Cassidy and the Sundance Kid, "who are those guys?" What backgrounds are represented by the members of the Club? There are many individuals with many diverse backgrounds.
Corporate: CEOs, Managers, Presidents
Education: School Principals, Teachers, School Board Reps.
Engineering: Engineers, Geophysicist, Trades
Financial: Accountants, Bankers, Planners, Advisors, Managers, Human Resources
Legal: Lawyers
Medical: Dentists, Physicians, Surgeons
Media: Broadcasting, Newsprint
Military: Veterans, and ex servicemen, Pilots
Sales and Marketing: Real Estate, Pharmaceuticals, Insurance, etc.
The members of the Probus Club warmly welcome guests,
visitors and walk-ins!
Jun
15
Sat
An Evening at Georgian Downs
Jun 15 @ 6:00 pm – 9:00 pm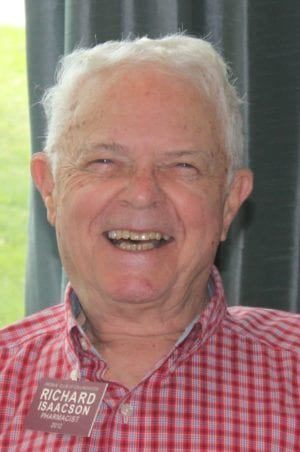 An Evening at the Ponies!
Saturday, June15
Buffet Dinner 6:00 to 9:00
Races begin 7:15
$35 pp
Contact: Richard Isaacson
Jun
24
Mon
Our Probus Club Goes Cycling
Jun 24 @ 10:30 am – 1:00 pm
Our Club's cycling season has begun.
June 24, @ 10:30 behind Tim's on First Street.
Local tours will be conducted by George Christie.
Contact: Steve Hawker
Jun
25
Tue
Millers Dairy Creemore Tour
Jun 25 @ 10:00 am – 12:00 pm
Our family began milking Jerseys in 1959 as Jersey milk was in strong demand because of its exceptional quality. All of our present-day cows can be traced back generations to our original herd. John's father always said what impressed him most was that the Jersey cow breeds true to her genetic line. There was never any discussion about switching breeds. We knew Jersey cows meant always having a quality product.
Tour is June 25 at 10:00 am. It will last for approximately 2 hours.
Contact: Brian Lucas
Lunch is being planned for the Old Mill Pub in Creemore. Please let Brian know ASAP if you plan to join in, so he can make reservations! Thank you.
Meetings are the first Thursday of every month, starting at 0945 am. They are held at The Royal Canadian Legion, 490 Ontario Street, Collingwood. Phone: 705-445-3780