Our Strength is Fellowship; Our Success is Participation.
The Probus Club of Collingwood, which celebrated it's 31st anniversary in October, 2017, is the original men's Probus Club of the Georgian Triangle, and one of the first in Ontario. Informative speakers each month combined with a membership of over 160 retired and semi-retired active men, enable us to create a place of enjoyment and fellowship in the community, emphasizing the Probus motto. We enjoy numerous trips and social events throughout the year, including golf, biking, theatre, excursions, and tours of businesses throughout Ontario.
Our next meeting is:
June 6, 0945
Dues are now due! $60
To paraphrase a line from the movie, Butch Cassidy and the Sundance Kid, "who are those guys?" What backgrounds are represented by the members of the Club? There are many individuals with many diverse backgrounds.
Corporate: CEOs, Managers, Presidents
Education: School Principals, Teachers, School Board Reps.
Engineering: Engineers, Geophysicist, Trades
Financial: Accountants, Bankers, Planners, Advisors, Managers, Human Resources
Legal: Lawyers
Medical: Dentists, Physicians, Surgeons
Media: Broadcasting, Newsprint
Military: Veterans, and ex servicemen, Pilots
Sales and Marketing: Real Estate, Pharmaceuticals, Insurance, etc.
The members of the Probus Club warmly welcome guests,
visitors and walk-ins!
May
27
Mon
Our Probus Club Goes Cycling
May 27 @ 10:30 am – 1:00 pm
Our Club's cycling season has begun.
May 27, @ 10:30 behind Tim's on First Street.
Local tours will be conducted by George Christie.
Contact: Steve Hawker
Jun
11
Tue
Cocktails and Conversation
Jun 11 @ 4:00 pm – 6:00 pm
Another great get together planned!
Tuesday, June 11, 4-6 p.m.
At the home of Richard Orviss
Please BYOB and snacks.
Jun
12
Wed
Probus Golf
Jun 12 @ 8:00 am – Nov 11 @ 3:00 pm
Legacy Ridge Golf Club, Owen Sound
First of the year!
Thursday, May 16
A terrific event, professionally organized and great fun for all attendees!!
Do not miss the next one!
This year, the Probus Club of Collingwood is extending a warm welcome to the Mountain View Probus Club and Probus Lighthouse members to join in on the fun. This will form the basis of the local Probus Golf Society!
Golf Co-ordinator, Bob Philips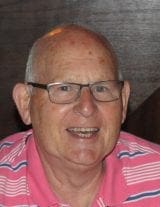 PROBUS GOLF SOCIETY
OUR JUNE FIXTURE AT THE SHELBURNE GOLF CLUB
TIME TO REGISTER YOUR SERIOUS INTEREST IN PLAYING AT THE SHELBURNE GOLF CLUB
THE DATE IS JUNE 12 WITH AN ARRIVAL TIME TO SIGN IN BETWEEN 0800-0815 AM.
THE COST THAT INCLUDES GOLF, BUGGY, WITH COFFEE AND MUFFIN ON ARRIVAL AND LUNCH TO FOLLOW WILL BE $70.00 INCLUDING HST. A SPECIAL CONCESSION FOR THE 9 HOLE GROUP IS AVAILABLE
THIS WILL BE A TEXAS SCRAMBLE FORMAT WITH ALL GOLFERS BEING ASSIGNED THEIR BUGGIES AT 0845
THE SHELBURNE GC IS A FIRM FAVOURITE WITH OUR MEMBERS AND I WOULD SUGGEST THAT AS THERE WILL BE A LIMIT SET IN NUMBERS TAKING PART IT WOULD BE WISE TO REGISTER YOUR INTEREST AT THE EARLIEST OPPORTUNITY
THERE ARE ALREADY 15 MEMBERS WHO HAVE SIGNED UP FOR THIS FIXTURE!
N.B. I CAN INFORM YOU THAT IN ORDER TO PLAY IN THIS AND ANY FUTURE GOLF EVENT IT WILL BE STRICTLY NECESSARY TO MAKE A FIRM COMMITMENT AND TO SUBMIT A SIGNED CHEQUE FOR $25.00 WITH YOUR APPLICATION TO JOIN THE GROUP.
ON YOUR ARRIVAL AT THE CLUBS YOU WILL HAVE THE PERSONAL CHEQUE RETURNED UN CASHED HOWEVER NON-SHOW ON THE DAY OR CANCELLATION YOU WILL FORFEIT THE $25.00 WITH THE CHEQUE CASHED AND THE PROCEEDS PLACED IN A PRIZE FUND FOR FUTURE GOLF EVENTS.
FOR THIS FIXTURE AT SHELBURNE THE LAST DATE TO SIGN UP AND FORWARD YOUR CHEQUE WILL BE THE 6TH JUNE. SHOULD YOU ANTICIPATE NOT BEING AT THE MEETING ON THE 6TH BUT WISH TO TAKE PART YOU CAN SEND AN APPLICATION WITH YOUR CHEQUE FOR "ROBERT PHILLIPS" AT THE FOLLOWING ADDRESS: 124 CRESTVIEW COURT, BLUE MOUNTAIN, L9Y0Z4
IN THE EVENT OF AN EXTREME WEATHER FORECAST AND A DECISION MADE TO CANCEL, THE FIXTURE WILL BE RE SCHEDULED AND WITH ALL PARTICIPANTS BEING INFORMED ACCORDINGLY
AS A REMINDER THE OTHER MONTHLY FIXTURES FOR 2019 ARE:
JULY 16 BORDEN GOLF CLUB
AUG 14 BATTEAUX CREEK (INCLUDES BBQ)
SEPT 18 SHELBURNE OR ANO
OCT ?
MY BEST WISHES TO ALL
BOB PHILLIPS
PROBUS GOLF SOCIETY
20-05-19
Meetings are the first Thursday of every month, starting at 0945 am. They are held at The Royal Canadian Legion, 490 Ontario Street, Collingwood. Phone: 705-445-3780