Our Strength is Fellowship; Our Success is Participation.
President
Jim Gosnell
Vice-President
Dave Stamper
Past President
Doug Brown
Secretary
Gord MacKay
Treasurer
Will Goertz
Chair, Membership
Mike Martynuik
Chair, Speaker's Committee
John Housser
Chair,Social Events
Bob MacNair

Audio/Visual
Bob Moenck
Steve Hawker
Dec
1
Fri
Probus Christmas Luncheon
Dec 1 @ 9:45 am – 1:45 pm
Probus Christmas Luncheon
Alpine Ski Club
Guest Speaker, Peter Lang, Air Canada Ret'd
The Intricacies of Safe International Flight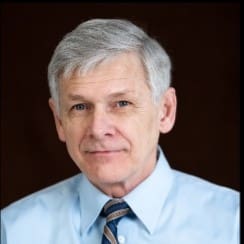 Peter Lang spent 40 years as a commercial and military pilot. He began flying professionally in 1975 piloting the DeHavilland Twin Otter in Canada's high arctic where he flew "off strip" in support of resource exploration, scientific study and Dew Line re-supply. In 1978 he was hired by Air Canada however during an industry wide slowdown in 1981 Peter left Air Canada and joined the Royal Canadian Air Force where he trained as a fighter pilot. As an air superiority and ground attack fighter pilot flying the CF-18, he intercepted Soviet bombers, developed tactics for attacking cruise missiles, flew sovereignty missions in the high arctic and was a squadron test pilot. In 1988 he returned to Air Canada where he flew a number of different airliner types, retiring in 2016 from the position of Captain on the Boeing 777.
But it was in his early years in the high arctic that Peter experienced first-hand the high cost, logistical difficulty and environmental hazard of providing diesel fuel for to arctic communities for power and heat; and he resolved to help find a solution. In 2008 he founded Dunedin Energy Systems, and, after investigating the available energy alternatives, Peter began leading the development of the Canadian Thermal BatteryTM , a micro nuclear power plant specifically designed and engineered to meet the unique energy needs of Canada's northern and arctic communities. Peter is an active member of the Canadian Nuclear Society where he served 2 years on the CNS Council and co-chaired the Education and Communications committee.
Friday, December 1, Doors open at 9:45 am
Everyone is welcome. $65 pp.
Contact Doug Smith
Please don't forget to bring a new unwrapped stuffed toy suitable for a young child.
These will be collected for the Hospital by Bud and Suzie Christensen Thanks for this.
Meetings are the first Thursday of every month, starting at 10:00 am. They are held at The Royal Canadian Legion, 490 Ontario Street, Collingwood.