Our Strength is Fellowship; Our Success is Participation.
Greg Geen
President
Born in North Bay, Greg spent the majority of his studying and working years in the Southern climes of Ontario – mostly in Toronto. A 45 year career running a family company in the Medical / Surgical Supply business was very rewarding. The company was national and afforded lots of travel to many Canadian destinations over the years as well as the opportunity to meet many interesting characters. Eventually immigrating back north again to Collingwood in the late 2000's, Greg counts skiing in the winter and biking – both pedal and motor – in the summer as his current interests.
Mike Martyniuk
Vice-President/Treasurer
Born in Toronto, and grew up on family farm in Brampton area. After Sheridan College and Carleton University worked 35 years at Kodak Canada in Finance and Logistics. My wife Andja and I retired to Wasaga Beach, and have both children living near. Our eldest son a teacher, is the Business Dept head at CCI, and the younger son a successful Dr of Chiropractic with offices in Collingwood at TNC. Enjoy travel, our cottage, and several outdoor activities like downhill skiing.
Ruben Rosen
Past President & Chair, Speakers Committee
Ruben was born, raised and educated in Montreal. He and his wife, Judith,moved to Toronto in 1977 and have been living in Collingwood since 1997, after an eleven year 'career' as a weekend farmer in the Stayner area.In the real world, Ruben is a Chartered Accountant and spent virtually his entire professional career at Deloitte & Touche, working his way up from summer student to Senior Partner. His local community activities include Founding Chair of the North Simcoe Muskoka Local Health Integration Network( the Ontario Government funding agency for health care), Treasurer of the Collingwood hospital and Treasurer of Theatre Collingwood. Ruben enjoys cycling, cross country skiing,snow-shoeing, and spending time with their nine grandchildren.
John Megarry
Chair, Membership Committee
John & Sharron moved to Collingwood upon John's retirement in the Fall of 2009 after 20+ years in Aurora, ON, and an earlier sojourn in Beaconsfield, Que.
John had a career in sales and marketing, mainly in the electronic security systems industry. They settled in Collingwood because John is interested in skiing, both downhill and Nordic, and had an old family connection in Collingwood. (He had a summer job in the Collingwood Shipyard in 1963!)
In summer he rows with the Collingwood Rowing Club, and year round tries to counterbalance an otherwise dissolute lifestyle by working out regularly at the YMCA.
Al Wallace
Secretary
Al retired from the general practice of dentistry in 2000, immediately joined Probus, and after 40 years of lugging skis from Oakville to the ski club every weekend finally saw the light and moved to Collingwood in 2008. Al is a member of Alpine Ski Club, Secretary of the Collingwood Cinema Club, and a member of the Thornbury Yacht Club. He also plays tennis and with Barbara babysits three grandchildren who live nearby.
Doug Brown
Co-Chair, Events Committee
Doug was born in Fort William, and after graduating from Lakehead University eventually found his way to Kitchener. He provided psychological services to the Waterloo County School Board, was actively involved in coaching, community boards and management of the Traumatic Events Team. After a life of leisure in Kincardine, the Presidency of the local Probus Club,and traveling the world with his daughter's sports teams, he has made Collingwood home. Doug loves traveling and is a sports enthusiast!
Terry Billo
Co-Chair, Events Committee
Terry Billo retired after practising law in the Kitchener Waterloo area for over 32 years. Terry and his wife Pat have owned a home in Blue Mountains for the past ten years, and upon retirement, moved here in December 2015. Prior to his move to Blue Mountains, Terry was a member of The Probus Club of Kitchener Conestoga for approximately three years, and actively participated in their activities. He is excited to continue the Probus experience in his new home, making new friendships and participating in new activities in this beautiful area.
Membership
Chair: John Megarry
Ken Adolphe
Gerry Deleskie
Gordon Mckay
Speakers
Chair: Ruben Rosen
Wayne Caswill
Hal Keiser
Bob MacNair
Jack Marley
Paul Natale
Paul Tranquada
Fred Young
Events
Co-Chair: Doug Brown
Co-Chair: Terry Billo
Al Fraser
Greg Geen
Steve Hawker
Richard Isaacson
Brian Lucas
Bob MacNair
Jack Marley
John Megarry
Gordon Mackay
Ruben Rosen
Doug Smith
Pierre Tousignant
Jim Worts
Audio/Visual
Steve Hawker

Richard Rood
May
27
Mon
Our Probus Club Goes Cycling
May 27 @ 10:30 am – 1:00 pm
Our Club's cycling season has begun.
May 27, @ 10:30 behind Tim's on First Street.
Local tours will be conducted by George Christie.
Contact: Steve Hawker
Jun
11
Tue
Cocktails and Conversation
Jun 11 @ 4:00 pm – 6:00 pm
Another great get together planned!
Tuesday, June 11, 4-6 p.m.
At the home of Richard Orviss
Please BYOB and snacks.
Jun
12
Wed
Probus Golf
Jun 12 @ 8:00 am – Nov 11 @ 3:00 pm
Legacy Ridge Golf Club, Owen Sound
First of the year!
Thursday, May 16
A terrific event, professionally organized and great fun for all attendees!!
Do not miss the next one!
This year, the Probus Club of Collingwood is extending a warm welcome to the Mountain View Probus Club and Probus Lighthouse members to join in on the fun. This will form the basis of the local Probus Golf Society!
Golf Co-ordinator, Bob Philips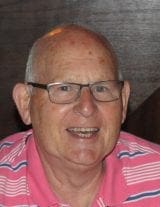 PROBUS GOLF SOCIETY
OUR JUNE FIXTURE AT THE SHELBURNE GOLF CLUB
TIME TO REGISTER YOUR SERIOUS INTEREST IN PLAYING AT THE SHELBURNE GOLF CLUB
THE DATE IS JUNE 12 WITH AN ARRIVAL TIME TO SIGN IN BETWEEN 0800-0815 AM.
THE COST THAT INCLUDES GOLF, BUGGY, WITH COFFEE AND MUFFIN ON ARRIVAL AND LUNCH TO FOLLOW WILL BE $70.00 INCLUDING HST. A SPECIAL CONCESSION FOR THE 9 HOLE GROUP IS AVAILABLE
THIS WILL BE A TEXAS SCRAMBLE FORMAT WITH ALL GOLFERS BEING ASSIGNED THEIR BUGGIES AT 0845
THE SHELBURNE GC IS A FIRM FAVOURITE WITH OUR MEMBERS AND I WOULD SUGGEST THAT AS THERE WILL BE A LIMIT SET IN NUMBERS TAKING PART IT WOULD BE WISE TO REGISTER YOUR INTEREST AT THE EARLIEST OPPORTUNITY
THERE ARE ALREADY 15 MEMBERS WHO HAVE SIGNED UP FOR THIS FIXTURE!
N.B. I CAN INFORM YOU THAT IN ORDER TO PLAY IN THIS AND ANY FUTURE GOLF EVENT IT WILL BE STRICTLY NECESSARY TO MAKE A FIRM COMMITMENT AND TO SUBMIT A SIGNED CHEQUE FOR $25.00 WITH YOUR APPLICATION TO JOIN THE GROUP.
ON YOUR ARRIVAL AT THE CLUBS YOU WILL HAVE THE PERSONAL CHEQUE RETURNED UN CASHED HOWEVER NON-SHOW ON THE DAY OR CANCELLATION YOU WILL FORFEIT THE $25.00 WITH THE CHEQUE CASHED AND THE PROCEEDS PLACED IN A PRIZE FUND FOR FUTURE GOLF EVENTS.
FOR THIS FIXTURE AT SHELBURNE THE LAST DATE TO SIGN UP AND FORWARD YOUR CHEQUE WILL BE THE 6TH JUNE. SHOULD YOU ANTICIPATE NOT BEING AT THE MEETING ON THE 6TH BUT WISH TO TAKE PART YOU CAN SEND AN APPLICATION WITH YOUR CHEQUE FOR "ROBERT PHILLIPS" AT THE FOLLOWING ADDRESS: 124 CRESTVIEW COURT, BLUE MOUNTAIN, L9Y0Z4
IN THE EVENT OF AN EXTREME WEATHER FORECAST AND A DECISION MADE TO CANCEL, THE FIXTURE WILL BE RE SCHEDULED AND WITH ALL PARTICIPANTS BEING INFORMED ACCORDINGLY
AS A REMINDER THE OTHER MONTHLY FIXTURES FOR 2019 ARE:
JULY 16 BORDEN GOLF CLUB
AUG 14 BATTEAUX CREEK (INCLUDES BBQ)
SEPT 18 SHELBURNE OR ANO
OCT ?
MY BEST WISHES TO ALL
BOB PHILLIPS
PROBUS GOLF SOCIETY
20-05-19