Our Strength is Fellowship; Our Success is Participation.
Probus Clubs are organizations for men and women who have retired from their profession or business, and want to remain active in a social network with others who have similar interests. Probus Clubs are not service clubs, they are non-sectarian and are not involved in fundraising.  Each Probus Club is autonomous with it's own uniqueness and brand. Many retirees are members of more than one club.
There are over 4000 Probus Clubs internationally.. Each is dedicated to helping folks remain active and engaged after retirement or semi-retirement from their businesses and professions.
.
About the Probus Club of Collingwood
Formed in 1987, we are the original mens' Probus Club in the Georgian Triangle, and one of the first in Ontario. We have interesting and informative speakers at each meeting, which is one of the most enjoyed features by our members.  At each monthly meeting, a member may present his profile and background, some very interesting people indeed! Occasionally, a short presentation on a community topic of interest to the membership may be substituted.
In addition, there numerous trips and social events throughout the year, including golf, biking, hiking, theatre, excursions, and tours of businesses and places of interest throughout the Georgian Triangle. 
Whether you are able to attend every month, are a snowbird, or someone who likes to get away from it all at various times of the year, it does not matter. Our club is here for your enjoyment and participation year-round.
We invite you to visit as a guest to check us out. Feel free to drop in at one of our meetings for a look at any time! We would enjoy meeting you.
History
Born and raised in Winnipeg, 18 year old Bud Crookes enlisted in the RCAF and went off to war. Returning to Winnipeg, Bud married his wife June and are happily married to this day (for 65 years). This couple would go on to make a tremendous contribution to the creation and growth of the Probus Club in Canada.
The first PRO[fessional] BUS[iness] Club was established in England in 1965. During a visit to Australia and New Zealand in 1987, Bud became interested in Probus and was impressed with the concept. In 1987, he introduced the subject of a local Probus Club to the Rotary Club of Collingwood, and was successful in gaining acceptance for the idea. The Collingwood Club was the fourth in all of Canada after Cambridge, ON, White Rock B.C, and Burlington, ON. The mantra of "you don't have to sell tickets" was the battle cry.  Getting things started was no small feat. No members, no Club! One of the most respected individuals in the local banking business, James McClure, Manager of the TD Bank, came to the rescue. He was instrumental in recommending the names of prospective members. In November 1987, the first meeting of the Probus Club of Georgian Bay was called to order in the Collingwood Public Library with 38 of Collingwood's finest in attendance. Shortly thereafter, the ranks would surge to 45, and the name would change to The Probus Club of Collingwood, and meetings would be held in the Leisure Time Centre.
There are now 10 Clubs in the Collingwood area, and a further 5 in Wasaga Beach. These Clubs can all trace their genealogy back to the original Collingwood Club founded by Captain Crookes and his Probus crew in 1987. Bud and his wife, June, have been pillars of the Probus Canada organization and we, as members, owe them a vote of thanks for helping to create what our membership enjoys so much today!
Meetings
Meetings are the first Thursday of each month.
Location:  The Royal Canadian Legion, 490 Ontario Street, Collingwood, Phone:705-445-3780
09:00 – 09:45   Coffee time
09:45 – 10:30   Reports, business, members stories and presentations of interest.
10:30 – 11:00   Break                                                                         
11:00 – 11:45   Guest Speaker
11:45 – 12:00    Q & A's
Members are invited to join the President and Speaker for lunch following the meeting.
Meeting dates for 2019
January 3
February 7
March 7
April 4
May 2
June 6
July 4
August 1
September 5
October 3
November 7
December 5
Sep
6
Fri
Probus Ski Legends
Sep 6 2019 @ 8:00 pm – Apr 1 2020 @ 9:00 pm
Do you have friends who go south in the winter but you love Winter, Skiing and Socializing?
Are you a Probus Member?
WE ARE LEGENDS! (In our own minds). Join Probus Ski Legends, and enjoy New Friends, Ski Buddies, Ski Trips, Ski Days at Escarpment Private Clubs, Discounts, and great Parties.
Follow our website tabs for constantly updated current information and dates for all our activities.
Join us and enjoy being a LEGEND!
Contact: Brian Lucas
Nov
19
Tue
Wine & Cheese
Nov 19 @ 7:30 pm – 9:30 pm
Wine and Cheese Tasting
Tuesday, November 19, 7:30 pm,$20 pp
Your hosts, John Houser and Pierre Tousignant
To be held Chez Pierre T.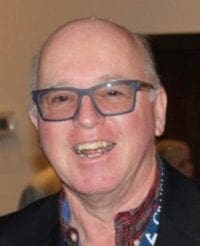 Nov
26
Tue
Spy Cider House and Distillery Tour
Nov 26 @ 12:00 pm – 3:00 pm
Nearly a decade ago, David Buttefield and Piers Roberts were sipping a calvados in France when they came up with an idea.
"We said, 'Wouldn't it be great to make an apple spirit from Ontario apples?'" Butterfield said.
Fast forward to 2019, and the pair is the driving force behind the recently opened Spy Cider House and Distillery, located at 808108 Side Road 24 in the Blue Mountains.
The name of the company is derived from northern spy apples, which are grown in Ontario's apple country.
What's going on here: Thornbury Village Cidery set to expand
Apple industry continues to help drive Blue Mountains economy
However, when naming their products, they took the name in a different direction, instead paying homage to James Bond.
The company has two products available, the Golden Eye Cider made from locally grown apples, and the Never Say Never organic cider.
The latter is made from apples from the 80-acre orchard located next to the cider house. The company has spent the last several years restoring more than 16 acres of old apple trees.
They will also be making Crimson Tide, a dry apple cider infused with black currant.
The childhood friends have been partners in the beverage industry since 2007. Butterfield has been making wine in Burgundy, France, since 2001 and Roberts is an award-winning cider maker who has created recipes for Collective Arts Brewing.
Butterfield believes in the concept of "terroir," which states fruit grown in a specific place can "yield a beverage with distinct and unique flavours, aromas and complexities."
In an interview with Simcoe.com, he said, "This is where we always wanted to be, on a farm in apple country, being able to tell the story where it comes from."
The company also has a large copper still in its facility, which will be used to make an apple-based brandy, a first for Ontario.
"We think — because of our background, where our source of inspiration comes from — we'll have just incredible products," he said.
Tuesday,November 26
Tour is free!
Arrive 12:00 noon for lunch, Tour will follow after.
Contact: Terry Billo
Meetings are the first Thursday of every month, starting at 0945 am. They are held at The Royal Canadian Legion, 490 Ontario Street, Collingwood. Phone: 705-445-3780