Our Strength is Fellowship; Our Success is Participation.
Probus Clubs are organizations for men and women who have retired from their profession or business, and want to remain active in a social network with others who have similar interests. Probus Clubs are not service clubs, they are non-sectarian and are not involved in fundraising.  Each Probus Club is autonomous with it's own uniqueness and brand. Many retirees are members of more than one club.
There are over 4000 Probus Clubs internationally.. Each is dedicated to helping folks remain active and engaged after retirement or semi-retirement from their businesses and professions.
.
About the Probus Club of Collingwood
Formed in 1987, we are the original mens' Probus Club in the Georgian Triangle, and one of the first in Ontario. We have interesting and informative speakers at each meeting, which is one of the most enjoyed features by our members.  At each monthly meeting, a member may present his profile and background, some very interesting people indeed! Occasionally, a short presentation on a community topic of interest to the membership may be substituted.
In addition, there numerous trips and social events throughout the year, including golf, biking, hiking, theatre, excursions, and tours of businesses and places of interest throughout the Georgian Triangle. 
Whether you are able to attend every month, are a snowbird, or someone who likes to get away from it all at various times of the year, it does not matter. Our club is here for your enjoyment and participation year-round.
We invite you to visit as a guest to check us out. Feel free to drop in at one of our meetings for a look at any time! We would enjoy meeting you.
Proudly celebrating 35 Years!
History
Born and raised in Winnipeg, 18 year old Bud Crookes enlisted in the RCAF and went off to war. Returning to Winnipeg, Bud married his wife June and are happily married to this day (for 65 years). This couple would go on to make a tremendous contribution to the creation and growth of the Probus Club in Canada.
The first PRO[fessional] BUS[iness] Club was established in England in 1965. During a visit to Australia and New Zealand in 1987, Bud became interested in Probus and was impressed with the concept. In 1987, he introduced the subject of a local Probus Club to the Rotary Club of Collingwood, and was successful in gaining acceptance for the idea. The Collingwood Club was the fourth in all of Canada after Cambridge, ON, White Rock B.C, and Burlington, ON. The mantra of "you don't have to sell tickets" was the battle cry.  Getting things started was no small feat. No members, no Club! One of the most respected individuals in the local banking business, James McClure, Manager of the TD Bank, came to the rescue. He was instrumental in recommending the names of prospective members. In November 1987, the first meeting of the Probus Club of Georgian Bay was called to order in the Collingwood Public Library with 38 of Collingwood's finest in attendance. Shortly thereafter, the ranks would surge to 45, and the name would change to The Probus Club of Collingwood, and meetings would be held in the Leisure Time Centre.
There are now 10 Clubs in the Collingwood area, and a further 5 in Wasaga Beach. These Clubs can all trace their genealogy back to the original Collingwood Club founded by Captain Crookes and his Probus crew in 1987. Bud and his wife, June, have been pillars of the Probus Canada organization and we, as members, owe them a vote of thanks for helping to create what our membership enjoys so much today!
Meetings
Meetings are the first Thursday of each month.
Location:  The Royal Canadian Legion, 490 Ontario Street, Collingwood, Phone:705-445-3780
09:00 – 10:00   Coffee time
10:00   Reports, business, members stories and presentations of interest.
Guest Speaker
Members are invited to join the President and Speaker for lunch following the meeting.
January 5
February 2
March 2
April 6
May 4
June 1
July 6
August 3
September 7
October 5
November 2
December 7
Feb
16
Thu
Snowshoeing at the Christensen Estate, Duntroon
Feb 16 @ 10:00 am – 1:00 pm
It's back to the beautiful estate of Bud and Sue Christensen for some Winter outdoor fun!
Bud and Sue's hospitality is legendary!
February 16. Time TBD.
Contact: Bud Christensen or Pierre Tousignant
Aug
16
Wed
Joseph and the Amazing Technicolour Dreamcoat
Aug 16 @ 12:00 pm – 4:00 pm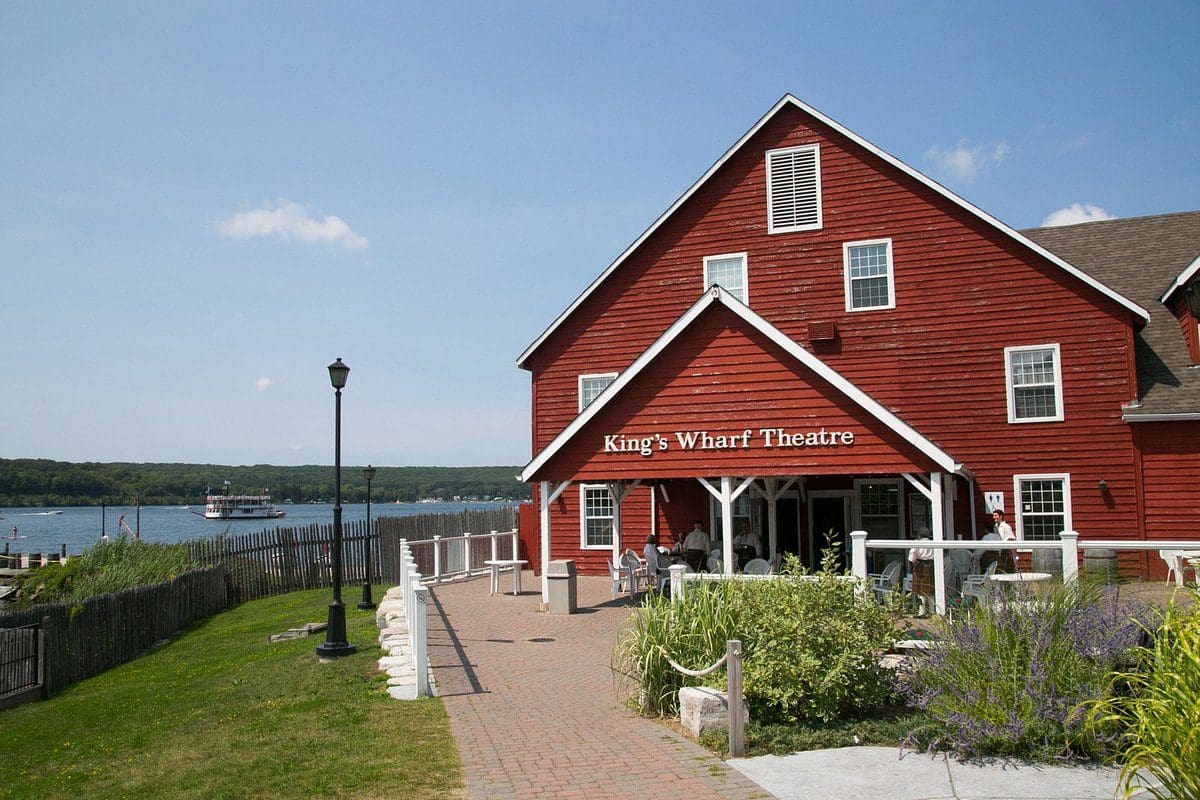 By turns dazzling, explosive, and electrifying, Joseph is truly a technicolor triumph!
Journey back to the ancient land of Canaan for an enchanting story of faith and forgiveness as the biblical tale of Joseph is chronicled with sparkling wit, irreverence, and imagination. When Joseph's father gives him a fabulous coat of many colors, his 11 jealous brothers hatch a devious scheme to sell him into slavery. But Joseph rises above his bleak circumstances due to his ability to interpret dreams, and becomes one of the most powerful men in Egypt.
Don't miss this rollicking musical masterpiece packed with incredible dance numbers, plenty of laughter, and catchy tunes like "Go, Go Joseph," "Any Dream Will Do," and "Close Every Door."
On Wednesday August 16th, 2023
We will be attending a matinee at Kings Wharf Theatre for a performance of Joseph and the Amazing Technicolour Dreamcoat preceded by a picnic.
Self Drive to the Theatre.
Picnic Lunch at Noon (Please bring your own lunch)
Matinee at 2pm
Tickets $50 per person. Please plan to book and pay for your tickets as soon as possible to avoid disappointment.
Limited mobility seating available upon request. (4 seats available only)
97 Jury Dr.,
Penetanguishene,
Ontario L9M 1G7
Contact: Doug Smith
Meetings are the first Thursday of every month, starting at 10:00 am. They are held at The Royal Canadian Legion, 490 Ontario Street, Collingwood.