Our Strength is Fellowship; Our Success is Participation.
March 2, Meeting
Doors open @ 9:00, meeting begins at 09:45
TED BARRIS – Brief Biography (revised Feb. 2023)
Ted Barris is an award-winning journalist, author, and broadcaster. His writing has regularly appeared in the national press, as well as magazines as diverse as Air Force, esprit de corps and Zoomer. He has also worked as host/contributor for most CBC Radio network programs, PBS in the U.S. and on TV Ontario. And after 18 years teaching, he recently retired as a full-time professor of journalism at Toronto's Centennial College.
Barris is the author of 20 bestselling, non-fiction books, including a series on wartime Canada: Juno: Canadians at D-Day, June 6, 1944 … Days of Victory: Canadians Remember 1939-1945 … Behind the Glory: Canada's Role in the Allied Air War … Deadlock in Korea: Canadians at War, 1950-1953 … Victory at Vimy: Canada Comes of Age, April 9-12, 1917 … Breaking the Silence: Veterans' Untold Stories from the Great War to Afghanistan.
His writing has also been published in such anthologies as The Canadian Encyclopedia … Total Hockey: The Official NHL Encyclopedia … A History of Maple Leaf Gardens … and a volume of learned papers presented to the Canada-Korea Conference at the U of T.
Barris's remaining books are: Rodeo Cowboys … Spirit of the West … Positive Power (Story of the Edmonton Oilers) … Playing Overtime (A Celebration of Oldtimers' Hockey) … Carved in Granite (125 Years of Granite Club History) … Making Music (Profiles from a Century of Canadian Music) co-authored with his father Alex Barris … and Fire Canoe, a Mark Twain-like retelling of Canada's 19th century steamboat history.
In 2011, he was one of 19 civilians presented with the Minister of Veterans' Affairs Commendation. The citation reads: "Ted Barris has made such exemplary contributions … benefiting veterans and making manifest the principle that Canada's obligation to all who have served in the cause of Peace and Freedom, must not be forgotten."
In 2012, the Air Force Association of Canada selected Ted Barris to receive Queen Elizabeth II's Diamond Jubilee Medal, recognizing "outstanding Canadians … who continue to build this caring society and country through their service and achievements."
His 17th book, The Great Escape: A Canadian Story, won the 2014 Libris Non-Fiction Book of the Year Award (shared with astronaut Chris Hadfield).
In 2018, HarperCollins has published Barris's 18th book – Dam Busters: Canadian Airmen and the Secret Raid against Nazi Germany – about the famous 1943 attack on the Ruhr River dams that powered Nazi Germany's industrial war production. The RCAF Association awarded Ted Barris and Dam Busters its 2018 NORAD Trophy for "unequalled contribution to the preservation of Air Force values, traditions, history and heritage."
Rush to Danger: Medics in the Line of Fire, also published by HarperCollins, is Ted's 19th non-fiction book. It was long-listed for the 2020 Charles Taylor Prize for Non-Fiction in Canada.
Ted's 20th book, Battle of the Atlantic: Gauntlet to Victory was published in the fall of 2022 and immediately landed on the Globe and Mail and Toronto Star bestsellers lists. Following the book's publication, Ted received word that he'd received Queen Elizabeth II's Platinum Jubilee Award, recognizing "extraordinary contributions to our community and Canada."
Appointed Member of the Order of Canada
On Dec. 29, 2022, the Right Honourable Mary Simon, Governor General of Canada, announced 99 new appointments to the Order of Canada, including Ted Barris, C.M., "For advancing our understanding of Canadian military history as an acclaimed historical author, journalist and broadcaster." Ted's father, Alex Barris, was also appointed Member of the Order in 1998.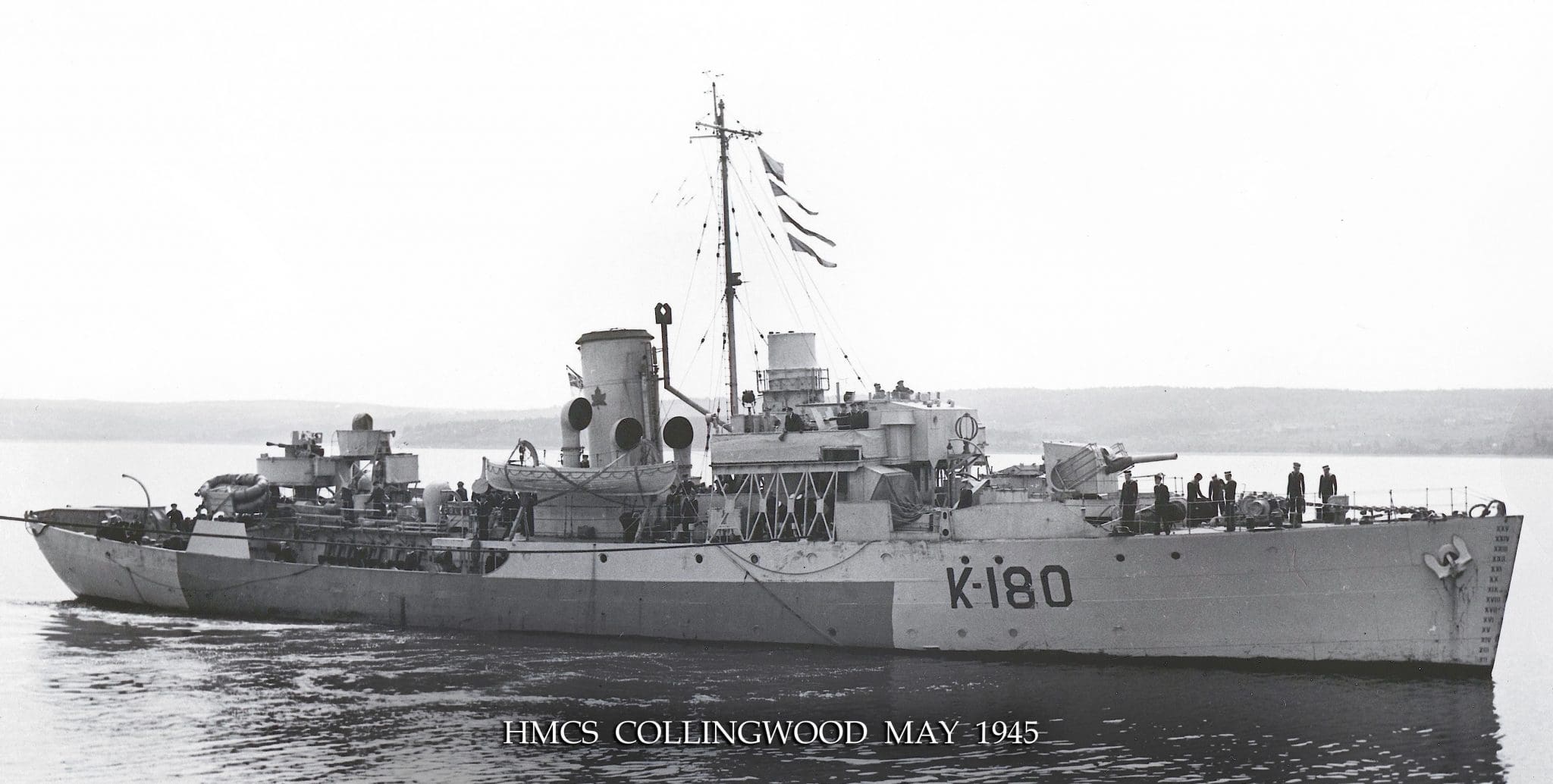 HMCS Collingwood
The first Flower Class Corvette commissioned into the Royal Canadian Navy, 9 November 1940, and built in the Collingwood Shipyards
Speakers 2021
January: Terry Fallis, Author and Humourist
February: Terry Fitzgerald, All your Questions About Electric Cars Answered
March: John Boyko, Author, 'Canada's Shadow War in Vietnam'
April: Jim Henderson, Adventures of a Geophysicist
May: David T Chapman, Photographer and weather authority
June: Bob MacNair, President Probus, Canada
July 8: Chris Pilsworth, Illusionist
August 5: Shelby Worts, Covid Stranded in the 'Eternal City", Rome
September 2: Jennifer Megarry, Office of the Future
October 4: Dr. Bob Galway, Covid; Separating Myth from Fact
November 4: Alex Fitzgerald-Black; Canadian Soldiers Morale, D Day, Normandy
December 2: Andrew Promaine; Georgian Bay Islands National Park
Speakers, 2022
January: WO Nicole Laidlaw, Military Service in Afghanistan
February: Dr. David Chandross, Future of Artificial Intelligence
March : Professor Leonard Friesen, Russia and Ukraine
April 7: Annette Sandberg, Niagara Escarpment
May 5: Don MacKay, Dog Guides
June 2: Terry Gregson, NHL Referee, Retired
July 7: Jory Pritchard-Kerr, President CGM Hospital Foundation
August 4: Tony Dittenhoffer, Volunteer to Ukraine
September 1: Dr Bob Galway,Arctic Aviation and Exploration
October: Malcolm Kelly, Sprog, A Novel of Bomber Commaand
November: M/CPL Jean- Francois Hinse, JDFD, Canadian Forces Base, Borden
December: Neil Crone, Actor. comedian, writer.
Speakers, 2023
January: Bonnie Campbell, Seniors Fitness
February: John Millar, Clean Water for Indigenous Communities
March: Ted Barris, Author, Historian. Battle of the Atlantic
May
24
Wed
Murder Mystery Lunch & Theatre
May 24 @ 11:30 am – 2:30 pm
Murder Mystery, Lunch and Theatre
Wednesday, May 24th, opens at 11:00 am
Lunch, 11:30 to 12:30, cash bar.
Wasaga Beach United Church
300 Zoo Park Road, Wasaga Beach.
Admission: $75
Contact: Tony Svirplys
May
25
Thu
Canadian Forces Base Borden Tour 'DATE TO DETERMINED'
May 25 @ 10:00 am – 1:00 pm
CFB Borden Tour and Lunch, DATE TBD
Cost TBD.
Contact Gordon MacKay or Bud Christensen
Jun
28
Wed
The Buddy Holly Story
Jun 28 @ 12:00 pm – 4:00 pm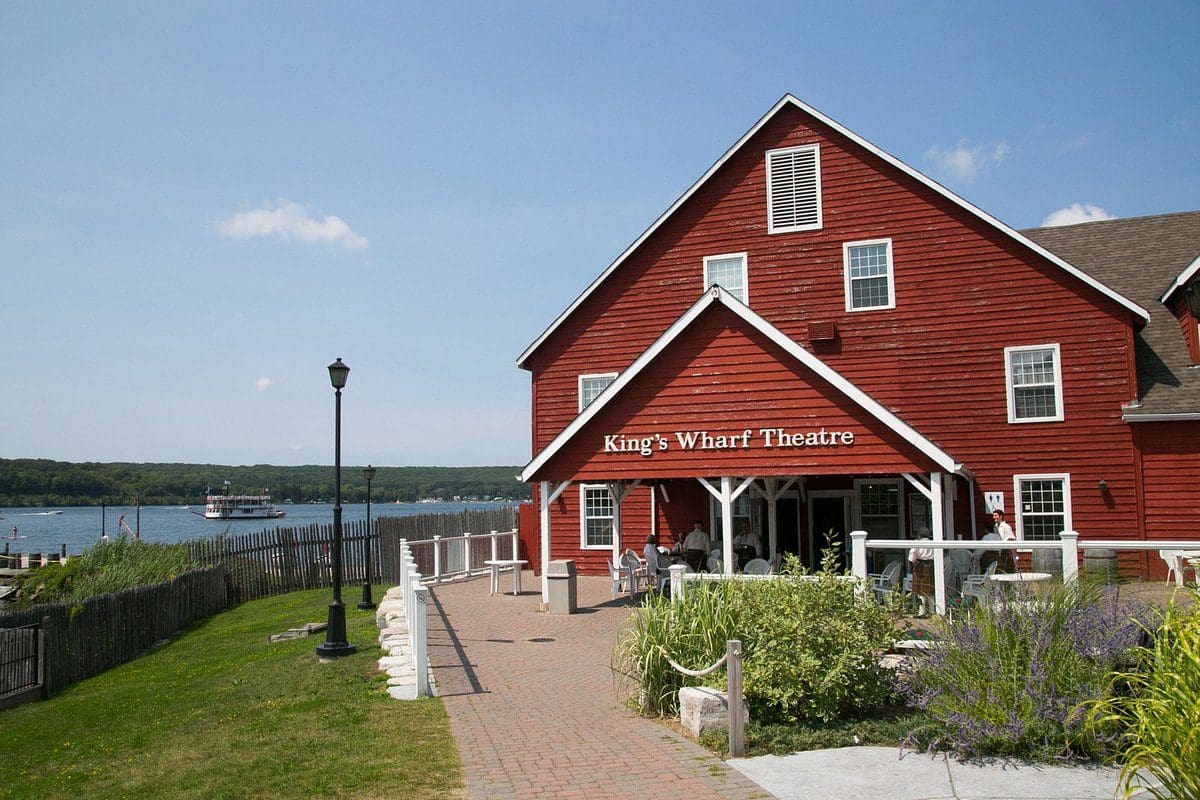 Discover why "It's So Easy" to fall in love with Buddy Holly.
The life and career of an artistic pioneer are celebrated in this spirited musical biography which chronicles his triumphs and tragedies, from humble beginnings singing country music in small-town Texas to his rise up the record charts and into the hearts of music fans around the world.
This thrilling tribute explodes into full-throttled joy through renditions of Buddy Holly's greatest hits – classics like "Peggy Sue," "That'll Be The Day," "Not Fade Away," "Rave On," and many more. The music lives on, as this musical celebration will have you bopping in the aisles and singing your way out of the theatre.
Wednesday, June 28th, 2023.
We will be attending a matinee at Kings Wharf Theatre for a performance of The Buddy Holly Story, preceded by a picnic.
Self Drive to the Theatre.
Picnic Lunch at Noon (Please bring your own lunch)
Matinee at 2pm
Tickets $50 per person. Please plan to book and pay for your tickets as soon as possible to avoid disappointment.
Guests are welcome!
97 Jury Dr.,
Penetanguishene,
Ontario L9M 1G7
Contact: Doug Smith
Meetings are the first Thursday of every month, starting at 10:00 am. They are held at The Royal Canadian Legion, 490 Ontario Street, Collingwood.