Our Strength is Fellowship; Our Success is Participation.
The dues for 2019/2020 have been set. $60 for on time, by July 4. Late dues as of July 5, July meeting is the 4th, are $65.
David Bourque
Teacher, Performer, Wind Coach, Conductor
Pierre Tousignant
Pierre, no doubt, has a very entertaining narrative for us to enjoy!
American Orthopaedic Society for Sports Medicine (AOSSM)
Renowned Orthopaedic Surgeon, Richard J. Hawkins, MD, FRCSC Receives Prestigious AOSSM Award
Renowned Orthopaedic Surgeon, Richard J. Hawkins, MD, FRCSC Receives Prestigious AOSSM AwardNewswise — ORLANDO, FL – South Carolina orthopaedic surgeon, Richard J. Hawkins, MD, FRCSC will receive the 2015 Robert E. Leach Sports Medicine Leadership award, Saturday, July 11, 2015 during the American Orthopaedic Society for Sports Medicine's (AOSSM) Annual Meeting in Orlando, Florida. This prestigious award is given annually to honor those who have made a significant contribution to the world of sports medicine and includes a $5,000 donation to the winner's charity of choice. It is one of the top awards the Society presents each year. Dr. Hawkins is the 42nd recipient of this distinguished award.
Dr. Hawkins relocated from his native Canada to Vail, Colorado in October 1990, where he teamed with Dr. J. Richard Steadman to form the Steadman Hawkins Clinic. In 2004, Dr. Hawkins opened an expanded practice in South Carolina, the Steadman Hawkins Clinic of the Carolinas, which has grown to five locations and 27 physicians. Dr. Hawkins is a program director for the Steadman Hawkins Clinic of the Carolinas Fellowship Program and Chairman of the Hawkins Foundation.
Dr. Hawkins graduated from the University of Western Ontario where he later became Professor of Orthopaedics and Director of the Residency Program. He is fellowship trained in the knee, shoulder, and spine and was an ABC Traveling Fellow to Great Britain in 1979.
Dr. Hawkins is a founding member and Past President of the American Shoulder and Elbow Surgeons, Past President of the Orthopaedic Learning Center, Past President of the Canadian Academy of Sports Medicine, former Director of the Sports Medicine Council of Canada, former Team Physician to the Canadian Olympics in Calgary in 1988, and a former consultant to the United States Ski Team. He was the National Medical Director for the U.S. Disabled Ski Team, and was Team Physician for the 1998 and 1999 Super Bowl Champion, Denver Broncos. He served as Medical Director and team physician for the Colorado Rockies and the Denver Broncos. He currently serves as Team Physician for the South Carolina School for the Deaf and the Blind. Dr. Hawkins has cared for many teams and many athletes from high school to the professional level.
Dr. Hawkins has published more than 200 articles and has presented more than 800 pieces at both national and international meetings serving as visiting professor and guest speaker at many programs. He has published nine textbooks in orthopaedics in multiple languages. He is a professor of clinical orthopaedic surgery at the University of South Carolina, adjunct professor of the Department of Bioengineering in the College of Engineering and Science – Clemson University and is a former clinical professor at the University of Colorado and the University of Texas Southwestern Medical School. His primary focus in academic orthopaedics has been on the shoulder, both basic and clinical research. He is currently on the editorial board of several orthopaedic journals. Dr. Hawkins is presently focused on outcomes related to the shoulder and is working with ASES and AAOS to establish a national scoring system for outcomes of the shoulder.
Dr. Hawkins has trained more than 200 fellows worldwide in shoulder and sports medicine with many now serving in leadership positions across the country and in multiple societies. He recently received the 2013 George D. Rovere Award for Education at the AOSSM Annual Meeting in Chicago.
Dr. Hawkins and his wife, Susan, have two daughters, one son, and five grandchildren. He enjoys playing golf, reading, and spending time with his family.
May
27
Mon
Our Probus Club Goes Cycling
May 27 @ 10:30 am – 1:00 pm
Our Club's cycling season has begun.
May 27, @ 10:30 behind Tim's on First Street.
Local tours will be conducted by George Christie.
Contact: Steve Hawker
Jun
11
Tue
Cocktails and Conversation
Jun 11 @ 4:00 pm – 6:00 pm
Another great get together planned!
Tuesday, June 11, 4-6 p.m.
At the home of Richard Orviss
Please BYOB and snacks.
Jun
12
Wed
Probus Golf
Jun 12 @ 8:00 am – Nov 11 @ 3:00 pm
Legacy Ridge Golf Club, Owen Sound
First of the year!
Thursday, May 16
A terrific event, professionally organized and great fun for all attendees!!
Do not miss the next one!
This year, the Probus Club of Collingwood is extending a warm welcome to the Mountain View Probus Club and Probus Lighthouse members to join in on the fun. This will form the basis of the local Probus Golf Society!
Golf Co-ordinator, Bob Philips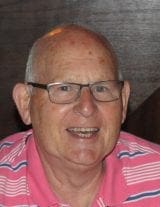 PROBUS GOLF SOCIETY
OUR JUNE FIXTURE AT THE SHELBURNE GOLF CLUB
TIME TO REGISTER YOUR SERIOUS INTEREST IN PLAYING AT THE SHELBURNE GOLF CLUB
THE DATE IS JUNE 12 WITH AN ARRIVAL TIME TO SIGN IN BETWEEN 0800-0815 AM.
THE COST THAT INCLUDES GOLF, BUGGY, WITH COFFEE AND MUFFIN ON ARRIVAL AND LUNCH TO FOLLOW WILL BE $70.00 INCLUDING HST. A SPECIAL CONCESSION FOR THE 9 HOLE GROUP IS AVAILABLE
THIS WILL BE A TEXAS SCRAMBLE FORMAT WITH ALL GOLFERS BEING ASSIGNED THEIR BUGGIES AT 0845
THE SHELBURNE GC IS A FIRM FAVOURITE WITH OUR MEMBERS AND I WOULD SUGGEST THAT AS THERE WILL BE A LIMIT SET IN NUMBERS TAKING PART IT WOULD BE WISE TO REGISTER YOUR INTEREST AT THE EARLIEST OPPORTUNITY
THERE ARE ALREADY 15 MEMBERS WHO HAVE SIGNED UP FOR THIS FIXTURE!
N.B. I CAN INFORM YOU THAT IN ORDER TO PLAY IN THIS AND ANY FUTURE GOLF EVENT IT WILL BE STRICTLY NECESSARY TO MAKE A FIRM COMMITMENT AND TO SUBMIT A SIGNED CHEQUE FOR $25.00 WITH YOUR APPLICATION TO JOIN THE GROUP.
ON YOUR ARRIVAL AT THE CLUBS YOU WILL HAVE THE PERSONAL CHEQUE RETURNED UN CASHED HOWEVER NON-SHOW ON THE DAY OR CANCELLATION YOU WILL FORFEIT THE $25.00 WITH THE CHEQUE CASHED AND THE PROCEEDS PLACED IN A PRIZE FUND FOR FUTURE GOLF EVENTS.
FOR THIS FIXTURE AT SHELBURNE THE LAST DATE TO SIGN UP AND FORWARD YOUR CHEQUE WILL BE THE 6TH JUNE. SHOULD YOU ANTICIPATE NOT BEING AT THE MEETING ON THE 6TH BUT WISH TO TAKE PART YOU CAN SEND AN APPLICATION WITH YOUR CHEQUE FOR "ROBERT PHILLIPS" AT THE FOLLOWING ADDRESS: 124 CRESTVIEW COURT, BLUE MOUNTAIN, L9Y0Z4
IN THE EVENT OF AN EXTREME WEATHER FORECAST AND A DECISION MADE TO CANCEL, THE FIXTURE WILL BE RE SCHEDULED AND WITH ALL PARTICIPANTS BEING INFORMED ACCORDINGLY
AS A REMINDER THE OTHER MONTHLY FIXTURES FOR 2019 ARE:
JULY 16 BORDEN GOLF CLUB
AUG 14 BATTEAUX CREEK (INCLUDES BBQ)
SEPT 18 SHELBURNE OR ANO
OCT ?
MY BEST WISHES TO ALL
BOB PHILLIPS
PROBUS GOLF SOCIETY
20-05-19
Meetings are the first Thursday of every month, starting at 0945 am. They are held at The Royal Canadian Legion, 490 Ontario Street, Collingwood. Phone: 705-445-3780