Our Strength is Fellowship; Our Success is Participation.
On June 6, 1944, nearly 15,000 Canadians – at sea, in the air, and on the ground – joined the long-anticipated D-Day invasion of Nazi-occupied Europe on the Normandy beaches. The piece of ground on which the Canadians fought so hard against heavily armed and embedded German troops was codenamed Juno. On that day, the Canadian infantry fought their way farther inland than any other Allied troops. For Canada, and all Canadians, this was a coming of age, an extraordinary moment of courage and sacrifice.
On the eve of the 60th anniversary of D-Day, Barris takes us back to those momentous few hours that forever changed the course of our history in the voices of those who were there. In what might be described as Canada's longest day, we follow the course of action hour by hour, minute by minute, as we meet and follow the soldiers who leapt off landing craft into the shallow waters off Normandy, who were strafed by machinegun fire before they could even reach the shore. We meet the airmen who flew fighters and bombers in the early hours of the summer morning, as well as the sailors who manned the guns of the ships offshore.
Ted Barris has interviewed hundreds of veterans to piece together one of Canada's proudest days, and one of the most significant battles of our time.
Erica Angus
Executive Director
Erica came to us at Theatre Collingwood in 2013 as Executive Director. Prior to working for Theatre Collingwood, Erica was the Associate Producer for Theatre by the Bay in Barrie. Erica brings with her a wealth of experience in the arts and culture sector. She was a board member for Tourism Barrie for 6 years, with a special focus on marketing and collaborating with hoteliers, restaurants and the arts community, to attract tourists. Erica was a founding member of Barrie's "Lawn Chair Luminata" (arts festival) and was on the Downtown Community Theatre Advisory Group where she played a key role in the development of The Mady Center for the Performing Arts. She coordinated a highly successful program that toured the region to over 25 schools each year, teaching students about the works of William Shakespeare. Erica is thrilled to be on the Theatre Collingwood "team" and invites everyone to come visit her at the company's new offices at 104-115 Hurontario Street, where her goal is to help everyone in Collingwood to Put More PLAY in Their Life!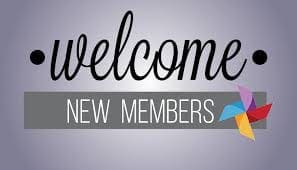 A warm welcome to our newest member,
Harold Higdon
Winners!
John Nell
Ross Klopp
He's back! Our Minister of Culture, Eamonn O'Dowd is in fine form!
May
27
Mon
Our Probus Club Goes Cycling
May 27 @ 10:30 am – 1:00 pm
Our Club's cycling season has begun.
May 27, @ 10:30 behind Tim's on First Street.
Local tours will be conducted by George Christie.
Contact: Steve Hawker
Jun
11
Tue
Cocktails and Conversation
Jun 11 @ 4:00 pm – 6:00 pm
Another great get together planned!
Tuesday, June 11, 4-6 p.m.
At the home of Richard Orviss
Please BYOB and snacks.
Jun
12
Wed
Probus Golf
Jun 12 @ 8:00 am – Nov 11 @ 3:00 pm
Legacy Ridge Golf Club, Owen Sound
First of the year!
Thursday, May 16
A terrific event, professionally organized and great fun for all attendees!!
Do not miss the next one!
This year, the Probus Club of Collingwood is extending a warm welcome to the Mountain View Probus Club and Probus Lighthouse members to join in on the fun. This will form the basis of the local Probus Golf Society!
Golf Co-ordinator, Bob Philips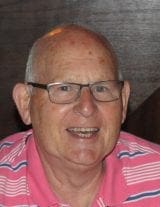 PROBUS GOLF SOCIETY
OUR JUNE FIXTURE AT THE SHELBURNE GOLF CLUB
TIME TO REGISTER YOUR SERIOUS INTEREST IN PLAYING AT THE SHELBURNE GOLF CLUB
THE DATE IS JUNE 12 WITH AN ARRIVAL TIME TO SIGN IN BETWEEN 0800-0815 AM.
THE COST THAT INCLUDES GOLF, BUGGY, WITH COFFEE AND MUFFIN ON ARRIVAL AND LUNCH TO FOLLOW WILL BE $70.00 INCLUDING HST. A SPECIAL CONCESSION FOR THE 9 HOLE GROUP IS AVAILABLE
THIS WILL BE A TEXAS SCRAMBLE FORMAT WITH ALL GOLFERS BEING ASSIGNED THEIR BUGGIES AT 0845
THE SHELBURNE GC IS A FIRM FAVOURITE WITH OUR MEMBERS AND I WOULD SUGGEST THAT AS THERE WILL BE A LIMIT SET IN NUMBERS TAKING PART IT WOULD BE WISE TO REGISTER YOUR INTEREST AT THE EARLIEST OPPORTUNITY
THERE ARE ALREADY 15 MEMBERS WHO HAVE SIGNED UP FOR THIS FIXTURE!
N.B. I CAN INFORM YOU THAT IN ORDER TO PLAY IN THIS AND ANY FUTURE GOLF EVENT IT WILL BE STRICTLY NECESSARY TO MAKE A FIRM COMMITMENT AND TO SUBMIT A SIGNED CHEQUE FOR $25.00 WITH YOUR APPLICATION TO JOIN THE GROUP.
ON YOUR ARRIVAL AT THE CLUBS YOU WILL HAVE THE PERSONAL CHEQUE RETURNED UN CASHED HOWEVER NON-SHOW ON THE DAY OR CANCELLATION YOU WILL FORFEIT THE $25.00 WITH THE CHEQUE CASHED AND THE PROCEEDS PLACED IN A PRIZE FUND FOR FUTURE GOLF EVENTS.
FOR THIS FIXTURE AT SHELBURNE THE LAST DATE TO SIGN UP AND FORWARD YOUR CHEQUE WILL BE THE 6TH JUNE. SHOULD YOU ANTICIPATE NOT BEING AT THE MEETING ON THE 6TH BUT WISH TO TAKE PART YOU CAN SEND AN APPLICATION WITH YOUR CHEQUE FOR "ROBERT PHILLIPS" AT THE FOLLOWING ADDRESS: 124 CRESTVIEW COURT, BLUE MOUNTAIN, L9Y0Z4
IN THE EVENT OF AN EXTREME WEATHER FORECAST AND A DECISION MADE TO CANCEL, THE FIXTURE WILL BE RE SCHEDULED AND WITH ALL PARTICIPANTS BEING INFORMED ACCORDINGLY
AS A REMINDER THE OTHER MONTHLY FIXTURES FOR 2019 ARE:
JULY 16 BORDEN GOLF CLUB
AUG 14 BATTEAUX CREEK (INCLUDES BBQ)
SEPT 18 SHELBURNE OR ANO
OCT ?
MY BEST WISHES TO ALL
BOB PHILLIPS
PROBUS GOLF SOCIETY
20-05-19
Meetings are the first Thursday of every month, starting at 0945 am. They are held at The Royal Canadian Legion, 490 Ontario Street, Collingwood. Phone: 705-445-3780