Our Strength is Fellowship; Our Success is Participation.
Michael Treuman
Michael studied engineering in Montreal and is retired from a 40-year career in the computer industry. He worked as a sales engineer, department manager, project manager and, most recently, as an information technology business writer.
Over the last 15 years he has volunteered in many areas. These include door-to-door fundraising, career counselling, several Board positions at a social service agency, and eight years as president of his condo corporation.
He became an outdoors enthusiast through spending the full summer at a lakeside camp in his teens ending with becoming a camp counsellor and the sailing and water-skiing instructor. After moving to Toronto, he began spending weekends in Blue Mountains nearly twenty years ago. He joined the Blue Mountains Bruce Trail Club in 2001 where he is a trail captain and hike leader, and was publicity director. In 2015 Michael joined the BTC Risk Committee, and in 2017 he was elected President of the Blue Mountains Club.
PROBUS MONTH
WHAT IS NATIONAL PROBUS MONTH?
The question is occasionally asked, "what is PROBUS Month? PROBUS Month was initiated in 2013 by Steve Campbell of the PROBUS Club of Shediac Shores in New Brunswick. At the time Steve was a member of the Executive on the Board for PROBUS Canada. His slogan for the event was, and is, "Be A Friend — Bring A Friend".
His comments, sent in a letter in July 2016, are as follows:
"The initial thinking behind National PROBUS Month (NPM) was to celebrate the PROBUS experience, to get to know PROBUS from within and to enhance its recognition and visibility throughout the country. More than an education program, its intent is to give us a chance to express ourselves, even reinvent ourselves. If ever there was a doubt that the PROBUS experience is something special, the enthusiastic response from the clubs all across the country through such a wide range of activities is exciting. The overall feeling is one of celebration and enthusiasm. National PROBUS Month has indeed caught on."
For their PROBUS Day, clubs have done numerous things; created new websites, created a club flag, had their flag or banner flown at their Town/city Hall, persuaded their mun–icipality to declare National PROBUS Month, arranged special reports on PROBUS in their local media, created a cookbook, hold special meetings with breakfast, lunch or dinner. Others recognize their founding members, past presidents or special members. One club even had a member write their own song. The ideas are endless.
To honour the first PROBUS Club in Canada, Cambridge, ON. March 1987, the first National PROBUS Month was designated for March. Clubs are celebrating PROBUS Month either in the months of March or April. This will enable the returning Snowbirds a chance to join in the celebrations. As well,it will help in case of weather cancellations in March.
District 7 Director, Bob MacNair
Bob gave the members some history and a pep talk extolling the future of Probus Canada. Very timely. Thanks Bob
Probus Club of Collingwood Past Presidents
Ian Godwin
 'Recollections of My Father'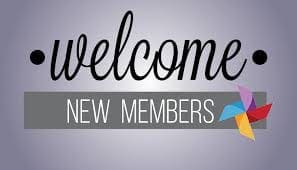 A warm welcome to our newest member, Franklin Bryans
Winners!
Paul Reid
Pierre Tousignant
Our very own Irish Ambassador, 'Mick' Megarry, got the lead up to St Paddy's Day, off to a great start!
Mar
21
Thu
February Snowshoeing Photos

@ Bud and Sue Christensen Estate
Mar 21 @ 10:30 am – 1:00 pm
Perfect weather…perfect snow….perfect Probus group…Al wallace played the bagpipes to send us on our way on the trails…another group took the 3 km. Loop….They wanted to hurry back to the house for Susie's soup, lunches and amazing squares and cookies supplied by 2 of the ladies….what great Probus camaraderie…. I mentioned to the group that we would be happy to host another snowshoe day in March if asked….no soup at that one…..Bud …P.S. kudos to Murray Morrison and Steve Hawker for bushwhacking a lot of this trail through deep snow!!!
Mar
31
Sun
Snowmaking at Blue Mountain Photo

@ Blue Mountain Snowmaking Facility
Mar 31 @ 10:00 am – 12:00 pm
Blue Mountain Snowmaking Tour
Tuesday, March 5,
Our tour of the BMR Snow Blowing Plant was a huge success and hugely informative. In our group we had two female guests who took centre stage by asking many stimulating questions of our tour guide Mike Young, Supervisor Snow Blowing.
Brian Lucas
Meetings are the first Thursday of every month, starting at 0945 am. They are held at The Royal Canadian Legion, 490 Ontario Street, Collingwood. Phone: 705-445-3780