Our Strength is Fellowship; Our Success is Participation.
A Pictorial History History of the Royal Canadian Navy WW11
Roger Litwiller is a Canadian author, historian and lecturer. He has written the books, White Ensign Flying, Warships of the Bay of Quinte as well as articles for magazines and newspapers. Roger has lectured across Canada, including the Crowsnest in St. John's, NL and The Military Museums of Calgary, imparting the incredible stories of the Canadian Navy.
The style of Roger's writing reflects a story based approach to telling history. Through interviews and research he captures the experiences of our Veterans, incorporating their personal stories into the history. His unique approach to history brings the story to life, transporting the reader into the crew of the ship.
Roger was a Naval Officer in the Canadian Armed Forces Reserve. His interest in the Royal Canadian Navy began as a Sea Cadet in Kitchener. Later he volunteered with the Navy League of Canada, becoming the Area Officer for Eastern Ontario.
For the past 33 years, Roger has been a Paramedic in the Quinte area of Eastern Ontario and was decorated by the Governor General of Canada with the Exemplary Service Medal. Roger, with his wife Rhonda reside near Trenton, Ontario and together they enjoy travel and photography.
Roger sums up his work, "I am a storyteller who can save your life."
In 2007, Roger was awarded the Governor Generals Medal of Exemplary Service for Emergency Medical Services. Presenting the medal is Magor-General Richard Rohmer at a ceremony in Toronto.
Major General Rohmer is a longstanding member of The Probus Club of Collingwood.
Please take the time to look at Roger's incredible website. Also, to view his extensive biography, click on'The Author', then click on 'Profile', then click on Biography.
This is the time of year we remember our veterans, those who have served their country, and those who serve today.
Lest We Forget.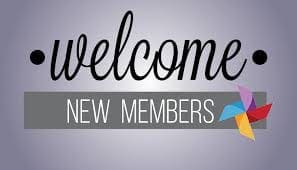 A warm welcome to our newest members,
Sandy Williams, Stephen Brown,and Roger Dunning
Winners!
Jack Marley
Raymond Williams
Sep
6
Fri
Probus Ski Legends
Sep 6 2019 @ 8:00 pm – Apr 1 2020 @ 9:00 pm
Do you have friends who go south in the winter but you love Winter, Skiing and Socializing?
Are you a Probus Member?
WE ARE LEGENDS! (In our own minds). Join Probus Ski Legends, and enjoy New Friends, Ski Buddies, Ski Trips, Ski Days at Escarpment Private Clubs, Discounts, and great Parties.
Follow our website tabs for constantly updated current information and dates for all our activities.
Join us and enjoy being a LEGEND!
Contact: Brian Lucas
Nov
19
Tue
Wine & Cheese
Nov 19 @ 7:30 pm – 9:30 pm
Wine and Cheese Tasting
Tuesday, November 19, 7:30 pm,$20 pp
Your hosts, John Houser and Pierre Tousignant
To be held Chez Pierre T.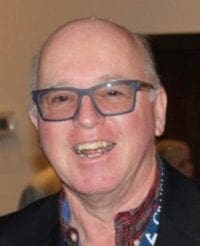 Nov
26
Tue
Spy Cider House and Distillery Tour
Nov 26 @ 12:00 pm – 3:00 pm
Nearly a decade ago, David Buttefield and Piers Roberts were sipping a calvados in France when they came up with an idea.
"We said, 'Wouldn't it be great to make an apple spirit from Ontario apples?'" Butterfield said.
Fast forward to 2019, and the pair is the driving force behind the recently opened Spy Cider House and Distillery, located at 808108 Side Road 24 in the Blue Mountains.
The name of the company is derived from northern spy apples, which are grown in Ontario's apple country.
What's going on here: Thornbury Village Cidery set to expand
Apple industry continues to help drive Blue Mountains economy
However, when naming their products, they took the name in a different direction, instead paying homage to James Bond.
The company has two products available, the Golden Eye Cider made from locally grown apples, and the Never Say Never organic cider.
The latter is made from apples from the 80-acre orchard located next to the cider house. The company has spent the last several years restoring more than 16 acres of old apple trees.
They will also be making Crimson Tide, a dry apple cider infused with black currant.
The childhood friends have been partners in the beverage industry since 2007. Butterfield has been making wine in Burgundy, France, since 2001 and Roberts is an award-winning cider maker who has created recipes for Collective Arts Brewing.
Butterfield believes in the concept of "terroir," which states fruit grown in a specific place can "yield a beverage with distinct and unique flavours, aromas and complexities."
In an interview with Simcoe.com, he said, "This is where we always wanted to be, on a farm in apple country, being able to tell the story where it comes from."
The company also has a large copper still in its facility, which will be used to make an apple-based brandy, a first for Ontario.
"We think — because of our background, where our source of inspiration comes from — we'll have just incredible products," he said.
Tuesday,November 26
Tour is free!
Arrive 12:00 noon for lunch, Tour will follow after.
Contact: Terry Billo
Meetings are the first Thursday of every month, starting at 0945 am. They are held at The Royal Canadian Legion, 490 Ontario Street, Collingwood. Phone: 705-445-3780