Our Strength is Fellowship; Our Success is Participation.
Erin Churchill, RN
Nurse Practitioner
 Erin led us through an incredibly informative discussion on men's health issues. This was of great of interest to people of our age! An excellent presentation even for the plethora of Adonis like specimens in our membership! Thank you Erin!
Erin is an associate with the Georgian Bay Family Health Team
"Erin graduated from York University with a B.SC. Nursing in 2000. She then worked at Mt. Sinai Hospital for 10 years in both the ER as well as the Dept of Infection Control. She returned to Ryerson University where she received a certificate in Nurse Practitioner (Primary Care) in 2010. She moved to the Blue Mountains area in 2010 and began working at the Georgian Bay Family Health Team. She has worked as a volunteer nurse at the Vancouver 2010 Winter Olympics as well as the 2015 Pan Am Games in Toronto where she was the Lead Medical Coordinator for the Exhibition Site. She resides in Thornbury with her husband and two children. She enjoys alpine skiing, mountain biking and soccer. She currently sits of the Board Of Directors for both Beaver Valley Ski Club and the Town of Blue Mountains Soccer club.
Fred Promoli: A Profile
The latest in the bigger than life adventures of our intrepid world explorer. Seven weeks in India and Nepal, on a bike yet. A fascinating story! Well done Fred!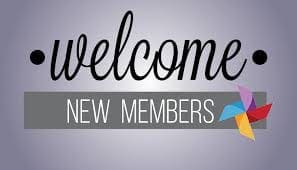 We welcome our new members!!
Erwin Embacher
Tom Kochuta
Andy Woodcock
Winners!
John Nell
Ron Smith
Dec
1
Sun
Probus Ski Legends
Dec 1 2019 @ 8:00 pm – Jun 26 2020 @ 9:00 pm
Do you have friends who go south in the winter but you love Winter, Skiing and Socializing?
Are you a Probus Member?
WE ARE LEGENDS! (In our own minds). Join Probus Ski Legends, and enjoy New Friends, Ski Buddies, Ski Trips, Ski Days at Escarpment Private Clubs, Discounts, and great Parties.
Follow our website tabs for constantly updated current information and dates for all our activities.
Join us and enjoy being a LEGEND!
Please check the website regularly for upcoming events!
Contact: Brian Lucas
Feb
18
Tue
Cocktails and Conversation
Feb 18 @ 4:00 pm – 6:00 pm
Cocktails and Conversation
Your gracious host, Brian Lucas
Tuesday, February 18.
Please BYOB and your own munchies.
Usual time, 4-6 pm.
Mar
26
Thu
Honda Canada, Alliston Tour
Mar 26 @ 9:00 am – 11:00 am
Honda Canada Manufacturing, Alliston Tour.
Thursday, March 26, 09:00 am
Contact: Brian Lucas
Meetings are the first Thursday of every month, starting at 0945 am. They are held at The Royal Canadian Legion, 490 Ontario Street, Collingwood. Phone: 705-445-3780