Our Strength is Fellowship; Our Success is Participation.
American Orthopaedic Society for Sports Medicine (AOSSM)
Renowned Orthopaedic Surgeon, Richard J. Hawkins, MD, FRCSC Receives Prestigious AOSSM Award
Renowned Orthopaedic Surgeon, Richard J. Hawkins, MD, FRCSC Receives Prestigious AOSSM AwardNewswise — ORLANDO, FL – South Carolina orthopaedic surgeon, Richard J. Hawkins, MD, FRCSC will receive the 2015 Robert E. Leach Sports Medicine Leadership award, Saturday, July 11, 2015 during the American Orthopaedic Society for Sports Medicine's (AOSSM) Annual Meeting in Orlando, Florida. This prestigious award is given annually to honor those who have made a significant contribution to the world of sports medicine and includes a $5,000 donation to the winner's charity of choice. It is one of the top awards the Society presents each year. Dr. Hawkins is the 42nd recipient of this distinguished award.
Dr. Hawkins relocated from his native Canada to Vail, Colorado in October 1990, where he teamed with Dr. J. Richard Steadman to form the Steadman Hawkins Clinic. In 2004, Dr. Hawkins opened an expanded practice in South Carolina, the Steadman Hawkins Clinic of the Carolinas, which has grown to five locations and 27 physicians. Dr. Hawkins is a program director for the Steadman Hawkins Clinic of the Carolinas Fellowship Program and Chairman of the Hawkins Foundation.
Dr. Hawkins graduated from the University of Western Ontario where he later became Professor of Orthopaedics and Director of the Residency Program. He is fellowship trained in the knee, shoulder, and spine and was an ABC Traveling Fellow to Great Britain in 1979.
Dr. Hawkins is a founding member and Past President of the American Shoulder and Elbow Surgeons, Past President of the Orthopaedic Learning Center, Past President of the Canadian Academy of Sports Medicine, former Director of the Sports Medicine Council of Canada, former Team Physician to the Canadian Olympics in Calgary in 1988, and a former consultant to the United States Ski Team. He was the National Medical Director for the U.S. Disabled Ski Team, and was Team Physician for the 1998 and 1999 Super Bowl Champion, Denver Broncos. He served as Medical Director and team physician for the Colorado Rockies and the Denver Broncos. He currently serves as Team Physician for the South Carolina School for the Deaf and the Blind. Dr. Hawkins has cared for many teams and many athletes from high school to the professional level.
Dr. Hawkins has published more than 200 articles and has presented more than 800 pieces at both national and international meetings serving as visiting professor and guest speaker at many programs. He has published nine textbooks in orthopaedics in multiple languages. He is a professor of clinical orthopaedic surgery at the University of South Carolina, adjunct professor of the Department of Bioengineering in the College of Engineering and Science – Clemson University and is a former clinical professor at the University of Colorado and the University of Texas Southwestern Medical School. His primary focus in academic orthopaedics has been on the shoulder, both basic and clinical research. He is currently on the editorial board of several orthopaedic journals. Dr. Hawkins is presently focused on outcomes related to the shoulder and is working with ASES and AAOS to establish a national scoring system for outcomes of the shoulder.
Dr. Hawkins has trained more than 200 fellows worldwide in shoulder and sports medicine with many now serving in leadership positions across the country and in multiple societies. He recently received the 2013 George D. Rovere Award for Education at the AOSSM Annual Meeting in Chicago.
Dr. Hawkins and his wife, Susan, have two daughters, one son, and five grandchildren. He enjoys playing golf, reading, and spending time with his family.
Community Profile, Senior Men's Hearing Issues

Lauren Dunphy, Audiologist, from the Helix Hearing Clinic delivered a great presentation! Well done!
Our New Club Photo Album
We need your participation and perhaps a volunteer or two!
Please help Gord McKay put together a Club Photo Album. We would like to get a photo of each of our members, preferably recognizable, ie. not high school or the one on the bear rug! If you have a good one, please send a copy to Gord. Photos will also be taken at the next few meetings. Some of us may be a little shy, but it will be a great aid for our members to put a face to a name! The information on your membership badge will go along with your photo. It will be truly a 'beautiful thing'!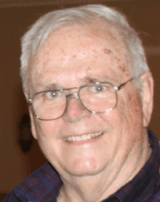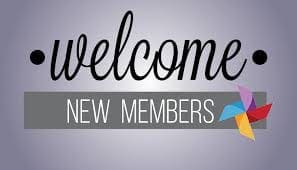 A warm welcome to our newest member,
David Bourque
Welcome to our new Treasurer!
Gerry McGhee brings a long history of high finance to the 'Little Club that could"!
We may never have to pay dues again!!
Winners!
Fred Jewer
David Stamper
He's back! Our Minister of Culture, Eamonn O'Dowd is in fine form!
Jul
16
Tue
Probus Golf
Jul 16 @ 8:30 am – Dec 15 @ 2:00 pm
This year, the Probus Club of Collingwood is extending a warm welcome to the Mountain View Probus Club and Probus Lighthouse members to join in on the fun. This will form the basis of the local Probus Golf Society!
Golf Co-ordinator, Bob Philips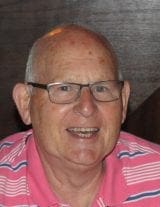 Borden Golf Club, July 16
18 holes, 0830 start, $65
9 holes, 10:30 start, $50
Comes with cart, coffee, lunch
Batteaux Creek Golf
August 14
Jul
20
Sat
Millers Dairy Creemore June 25 Tour Photos/ Disregard July 20 date, Calendar purposes only
Jul 20 @ 10:00 am – 12:00 pm
Our family began milking Jerseys in 1959 as Jersey milk was in strong demand because of its exceptional quality. All of our present-day cows can be traced back generations to our original herd. John's father always said what impressed him most was that the Jersey cow breeds true to her genetic line. There was never any discussion about switching breeds. We knew Jersey cows meant always having a quality product.
The tour of the Miller Dairy Farm was enjoyed by 18 members and guests. A few basics:
The farm occupies an 800 acre dairy and crop operation and is home to Jalon Jerseys, a 100% purebred herd, consisting of 130 milking cows and an equal number of young stock. The farm grows their own high quality feed, and also acquire the services of a professional nutritionist. The farm has been in the Miller's family for five generations and he has been a fluid milk producer for more than fifty years.
Our host John Miller was energetic, captivating and extremely knowledgeable. He continually kept us in awe and our questions never seemed to stop. One topic, of particular interest to everyone was the big question: is A2 milk (sold by Miller) easier to digest and healthier than other cow's milk on the market. An Udder-ly lively and complicating conversation ensued.
Of course everyone enjoyed seeing the "girls" in their luxury hotel (barn) and we were free to pet them if we dared. Not unexpected our tour highlight was the product sampling table with Strawberry and chocolate milk and a variety of ice cream flavours. (me thinkist the spoons were too small.) Two hours disappeared in a flash!
Afterwards we enjoyed a wonderful meal and lively conversation on the patio at the Old Mill House Pub, the weather cooperating immensely.
Aug
21
Wed
Bruce Power Kincardine Tour
Aug 21 @ 10:00 am – 12:00 pm
Tour of the Bruce Power Nuclear Facilities, Kincardine
August 21.
Lunch, Port Elgin
Contact: Brian Lucas
Meetings are the first Thursday of every month, starting at 0945 am. They are held at The Royal Canadian Legion, 490 Ontario Street, Collingwood. Phone: 705-445-3780