Our Strength is Fellowship; Our Success is Participation.
Due to Coronavirus concerns, this meeting was cancelled. Hopefully we will get to enjoy these speakers at a later date
D'Arcy Jenish grew up in the grain growing and coal mining country of southeastern Saskatchewan, attended high school in Peterborough, Ontario and graduated from the University of Western Ontario with a degree in English. He began his journalism career at small town newspapers in southwestern Ontario, then returned to the West in 1979 and became a Senior Editor at Alberta Report in Edmonton. He stayed seven years, covering business, politics and sports amid a period of political upheaval and economic discord.
Jenish left in the fall of 1985 with a deeper understanding and a renewed attachment to the West and became Alberta Report's first Ottawa Bureau Chief. His mandate was to cover national affairs from a regional perspective and his work in the capital quickly came to the attention of a larger rival. In November, 1986, he joined Maclean's, Canada's National Newsmagazine, as a Senior Writer.
His assignments took him from coast to coast in Canada and to New York, Los Angeles, Boston, Atlanta, Detroit and Cleveland. Jenish interviewed and wrote about leading personalities in the worlds of sports, business, the arts and the sciences. He covered royal tours, federal elections and major trials, but always kept an eye open for the local or regional story that would touch readers across the country.
Jenish left Maclean's in June, 2001 and developed a thriving freelance writing business. He writes magazine features, newspaper commentary, speeches, corporate histories and corporate reports. He has written for the Globe and Mail, National Post, Toronto Star, The Walrus, Toronto Life and Legion magazine. His corporate clients have included Canada Post Corporation, BMO Financial Group, Retail Council of Canada and the Federation of Canadian Municipalities. He has also written corporate histories for the Canadian Generic Pharmaceutical Association and the St. Lawrence Seaway Management Corporation and he was commissioned to write a history of Trent University in Peterborough, Ontario to commemorate Trent's 50th anniversary.
Jenish is the author of seven works of historical non-fiction. His histories of the Stanley Cup, the Montreal Canadiens and the NHL were national bestsellers. His two books about the opening and settlement of the Canadian West both won major national awards.. Doubleday Canada published his latest work, The Making of the October Crisis: Canada's Long Nightmare of Terrorism at the Hands of the FLQ, in September, 2018.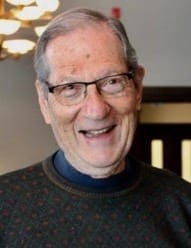 A Member's Story
Ruben Rosen: "My Memories of Living in Quebec during the October Crisis in 1970".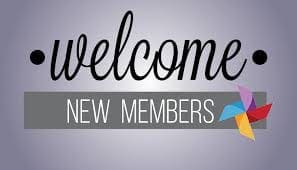 Jun
9
Tue
Stratford Theatre presents Chicago
Jun 9 @ 9:00 am – 7:00 pm
Book by FRED EBB and BOB FOSSE | Music by JOHN KANDER | Lyrics by FRED EBB | Based on the play by MAURINE DALLAS WATKINS | Script adaptation by DAVID THOMPSON | Directed and choreographed by DONNA FEORE | APRIL 11 to NOVEMBER 1 | Opens MAY 26 | Venue: Festival Theatre
Featuring Dan Chameroy as Billy Flynn, Chelsea Preston as Roxie Hart and Jennifer Rider-Shaw as Velma Kelly
With Sandra Caldwell as Mama Morton and Steve Ross as Amos Hart
Also in the cast are: Robert Markus, Eric Abel, Gabriel Antonacci, Robert Ball, Devon Michael Brown, Colton Curtis, Amanda De Freitas, Henry Firmston, Bonnie Jordan, Heather Kosik, Bethany Kovarik, Jordan Mah, Amanda Mattar, Allison McCaughey, Lily McEvenue, Chad McFadden, Genny Sermonia, Jason Sermonia
The Festival has secured the rights to the first major production of Kander and Ebb's Chicago outside of New York and London in 30 years! Chicago is a musical for our time. It's about celebrity culture, corruption, lawyers and cynicism. It's about the power of leveraging all your assets to do the wrong thing. And it's filled with incredible music!
Barry Weissler, who controls the rights to Chicago, is a huge fan of the Stratford Festival and because of his enormous faith in director-choreographer Donna Feore, he went out of his way to allow the Festival to do an entirely new production here in Canada.
The hit musical, which holds the record for longest running musical revival on Broadway, will be entirely reimagined by Feore, whose work with musicals on the Festival stage has transformed classics and transfixed audiences. Under her creative guidance, this magnificent production will be created especially for the Festival's thrust stage and unlike any version of the show you may have seen before.
Stratford Theatre presents the hit musical CHICAGO!
Tuesday, June 9, 2020
Coach bus to Stratford, a tour of the Costumes and Props Warehouse, followed by a buffet lunch at the Festival Theatre.
Theatre orchestra seating.
Only 56 seats available, so plan early!
Price $170 pp
Contact: Doug Smith or Steve Brown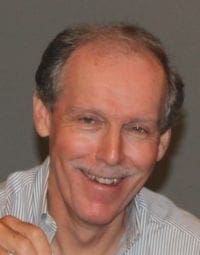 Jul
7
Tue
Black History Museum Tour, Sheffield(Clarksburg)
Jul 7 @ 10:00 am – 11:30 am
Black History Museum Tour
Tuesday, July 7
10:00 am,
$5 pp, payable at the door
Lunch to be determined
Contact: Doug Smith or Steve Brown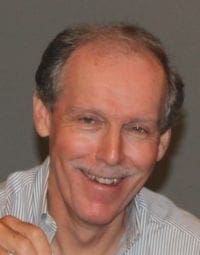 Aug
12
Wed
Kings Wharf Theatre presents Fiddler on the Loose!
Aug 12 @ 12:00 pm – 4:00 pm
Fiddler on the Loose
A Roof-Raising Variety Show
Conceived by David Rogers
Musical Arrangements by Mark Payne
Directed & Choreographed by David Hogan
Music Direction by Jesse Grandmont
Set, Costume & Lighting Design by D2 Entertainment
July 24 to Aug 10
Drayton Festival Theatre
Anchored by the extraordinary talents of fiddler and showman Jesse Grandmont (Canada 151), Fiddler on the Loose is a gregarious musical variety show that is sure to raise the roof!
With its stirring blend of music, dancing, comedy, and of course, fantastic fiddling, this lively revue features over 60 songs running the gamut of genres from country and bluegrass to Celtic, classical, pop, and more.
The eclectic song list moves seamlessly through memorable tunes like "Dust in The Wind," "Devil Went Down to Georgia," "Snowbird," "Misty," "Take Me Home Country Roads," "Orange Blossom Special," "King of the Road," and many, many more.
Don't miss this high-energy musical extravaganza, but be warned – this show may contain scenes of gratuitous violins!
THEATRE ADDRESS
Drayton Festival Theatre
33 Wellington St. S.
Drayton, ON N0G 1P0
RUNNING TIME
2 hours and 30 minutes including one intermission.
Meet in Penetanguishene for a waterside picnic by the Theatre.
Limited tickets so plan early! Seating is always good!
$46 pp
Contact: Doug Smith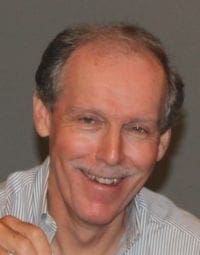 Meetings are the first Thursday of every month, starting at 0945 am. They are held at The Royal Canadian Legion, 490 Ontario Street, Collingwood. Phone: 705-445-3780